Mediaite's Noah Rothman To WGN's Carol Roth: Reporters' 'Default Position' Is Dem Line When Playing Pundit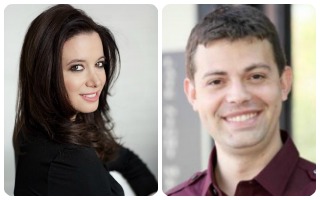 On Tuesday, Mediaite editor Noah Rothman joined WGN-AM Chicago host Carol Roth to discuss the media's reaction to Sen. Marco Rubio's (R-FL) water drinking episode as well as the ever-blurring line between news reporters and political pundits. Roth cited CNN anchor Candy Crowley's debate moderation when she scolded Mitt Romney for saying President Barack Obama never called the attack on Benghazi "terror." Rothman agreed with Roth, and said that Journalists can make good pundits but it is always clear when their default position is "the Democratic Party's line."

RELATED: Mediaite's Noah Rothman Talks Tepid Reaction To Obama's SOTU With Radio Host John Carlson
"Is there any credibility left in the news media – in the mainstream media?" Roth asked.
"There is credibility in reporting," Rothman replied, "but the trend is obviously toward a more profitable analysis type of coverage." He said that opinion journalism is more popular, but does lead to "silly things" like analysts speculating on Rubio's mindset when he took a sip from a water bottle during his response to the State of the Union address.
Rothman said that Rubio was somewhat doomed from the start, however, because the press' focus is never on the substance of the GOP response but always on the mannerisms of the chosen responder. He said that analysis of former Indiana Gov. Mitch Daniels State of the Union response focused on his inability to relate to his audience and lack of animation rather than the substance of his address.
"Is that our fault as viewers?" Roth asked. "Do we want the sizzle and not the steak?"
"It's definitely more profitable – it's better for ratings to do more analysis and focus on the sizzle," Rothman replied.
Roth pivoted to the rapidly blurring line between straight reporter and political pundit. She cited Crowley who, when moderating a presidential debate, stepped into the middle of the debate and corrected the record in favor of an argument that the president was making.
Rothman said that this was a perfect example of how the news media, when they play pundit, displays a journalistic instinct to correct the record. The problem in this example was that Crowley's instincts were to default to a Democratic talking point during the campaign, exemplified by her effort to walk back the correction shortly after that debate had concluded.
"She knew she made a mistake the minute it came out of her mouth," Rothman said. "She thought she was doing journalism – she thought she was correcting the record in that particular moment. And that's the job description. The problem was is that she corrected the record incorrectly. She had defaulted to what was the Obama campaign's spin."
"her instincts were correct – she was trying to be a journalist," Rothman said. "The problem was is that her instincts got the way, which was the default position is the Democratic Party's line."
Roth said that Crowley's decision to abdicate the role of debate moderator was a poor decision from the start. Rothman agreed, but noted that the PBS anchor Jim Lehrer's laissez-faire approach to debate moderation was not well received either.
Listen to the segment below via WGN-AM Chicago:
> >Follow Noah Rothman (@NoahCRothman) on Twitter
Have a tip we should know? tips@mediaite.com