Mediaite's Tommy Christopher Explains Reporting Of Weinergate Sources 'Betty' and 'Veronica'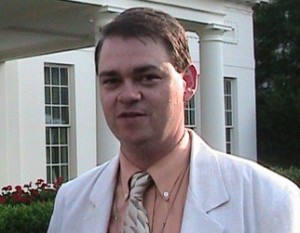 Since the revelation Friday that the sources known as "Betty," "Veronica," and "Mrs. Betty" are not who they represented themselves to be, a lot of questions, speculations, and criticisms have arisen. As the reporter who broke the story, vigorously defended it, and helped to discover the deception, it's reasonable for people to expect some answers to those things. While I don't have a lot to add to what we published on Friday, I will do my best to apply that information to these questions, speculations, and criticisms.
Two weeks ago, we ran a story that contained statements from two 16 year-old girls, who we dubbed "Betty" and Veronica" to protect their identities. The story also included comments and a statement from "Betty's" mother. On Friday, we detailed the steps that I took to verify the information these sources gave to me, which included independently verified documentation, telephone conversations with Betty's mother, extensive email contacts, and photo identification for all three sources, which I checked against available information. The photos of the girls were consistent with, but not identical to, those on available social media profiles, the address on the mother's driver's license was not fictitious, and was consistent with the school district listed on the girls' student IDs.
The main thrust of the story was that Rep. Weiner had not made inappropriate contact with "Betty," and that Andrew Breitbart was not guilty of engineering a hoax against Weiner. Both of these things are still true.
Shortly after the story's publication, however, suspicions arose about the identities that these people had given me. I continued to follow up with these sources, but after several days, they broke off contact with me. At the time, without evidence to the contrary, I continued to investigate, but also acted publicly upon the belief that these were minor children, at risk of harm. As conservative blogger Ace of Spades notes, this is still a distinct possibility, so while I am comfortable publishing the fact that their real-life IDs didn't pan out, I still feel a duty to exercise caution.
It is from that duty that much of the criticism and speculation about my actions on this story springs. One component of the original Betty & Veronica story was Daily Kos founder Markos Moulitsas' refusal to redact identifying information of what we both believed to be two minor children (and who still might be), an act that I went at him pretty hard for.
Within an hour of Friday's publication of this new information, I got the following email from Moulitsas:
How's that crow taste?

Told you it was fishy. How's it feel to be played?

Publish this email.
I reviewed our emails, and Moulitsas never expressed any doubt that these were two minor children when he refused to redact their information. Now, it is true that, in my desire to protect these kids, I reacted emotionally to Moulitsas, and at other times since the publication of this story. Is it possible that my bias as a parent played some role? The SPJ Code of Ethics instructs journalists to "minimize harm," and to show "special sensitivity when dealing with children," so I would like to think that all journalists would take this as seriously as I do, but if that is not the case, I'll plead no contest to that charge.
Secondarily, until I had evidence they were lying, I had an ethical duty to my sources to adhere to the attribution and publication guidelines we had agreed to. There are still supporting facts and documents that, for ethical reasons, I'm not at liberty to share. I mention this because some of my loudest critics have demanded that I reveal things (by virtue of off-the-record conversations) that they know I cannot.
There are also some who have been put off by my criticisms of some of the coverage of this story, as it relates to the journalistic process, particularly on Twitter (while it should be self-evident, by the way, my tweets are my own personal observations, and do not represent the views of this site). To the best of my recollection, I stand by those criticisms. I followed that process, and I'm satisfied with the result. The material facts in the original story remain unchanged, and that process led to our current understanding of the story, and will hopefully lead to even more clarity.
One particularly galling criticism has been the notion that I "refused to re-investigate" the Betty & Veronica story, made, in some cases, by people who knew for a fact that this was not true. I never stopped investigating the story, but I also don't believe in the type of "open source" journalism that has been so prevalent in this story. Publishing every thought, document, and theory that pops into your head may have some short-term benefits, but it also carries risks that I find unacceptable, and can undermine the long-term prospects of a story.
Even now, bloggers are publishing "leads" to the identity of "Betty," without regard to how that might affect an otherwise innocent person. While a compelling circumstantial pattern is a good place to begin a story, it doesn't equal a good news story. This open source approach to journalism is appealing in an egalitarian sense, but if every 100 of these speculations turns out to be accurate for every one Richard Jewell, that's an unacceptable ratio.
Have a tip we should know? tips@mediaite.com