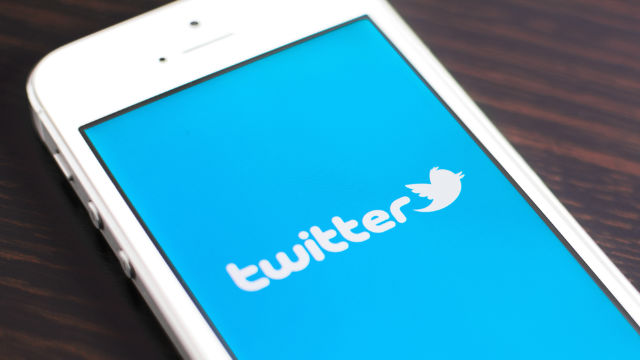 If you can't naturally generate the ironic online humor of VICE's Eve Peyser, the boiling hot takes of Barstool Sports' PFT Commenter, or the nonstop content promo of MSNBC's Kyle Griffin, there is still hope for your Twitter game.
In a lengthy report released by the New York Times today, several notable media personalities were exposed for being desperate enough to build their brand by outright buying Twitter followers.
The article explained how the multi-million dollar company Devumi provides fake fans for celebrities, influencers, media types, and anyone else who can't organically create their online following. The Times went on to call out by name those guilty of using the group's services.
The list includes sports-caster-turned-angry-conservative Britt McHenry, Breitbart's resident Benghazi sleuth Aaron Klein, Fox Business stocks person Elizaebth MacDonald, "cuckolding" expert Joe Concha, Infowars conspiracy crazy Millie "Pizzagate" Weaver, Forbes bro Richard Karlgaard, and even Capital-J Journalist Sharyn Alfonsi.
Additionally, the leftist publication Jacobin was named for purchasing some of their followers and were subsequently slammed as "dystopia writers" by the editor-in-chief of rival progressive magazine Mother Jones.
That @jacobinmag bought fake social media followers is just too on the nose, dystopia writers https://t.co/GunEoKvinc

— Clara Jeffery (@ClaraJeffery) January 27, 2018
Though, it is rather ironic that Clara Jeffery would knock Jacobin for unethical digital clout building, given that Mother Jones has a reputation of trying to grow their brand off of outrage by being the first account to reply to President Donald Trump's tweets.
Media types aside, former NFL player Ray Lewis, Ohio State football player Tate Martell, and ESPN employee Joey Galloway were also called out.
In the Times reoirt, this type of bought-and-paid-for brand building was explained in the following paragraph:
"All these accounts belong to customers of an obscure American company named Devumi that has collected millions of dollars in a shadowy global marketplace for social media fraud. Devumi sells Twitter followers and retweets  celebrities, businesses and anyone who wants to appear more popular or exert influence online. Drawing on an estimated stock of at least 3.5 million automated accounts, each sold many times over, the company has provided customers with more than 200 million Twitter followers, a New York Times investigation found."
[image via screengrab]
Follow the author on Twitter (@calebecarma).
Have a tip we should know? tips@mediaite.com