MSNBC's Kasie Hunt Rages Against Facebook: It's 'Bad For Your Brain,' and 'Worse For Democracy'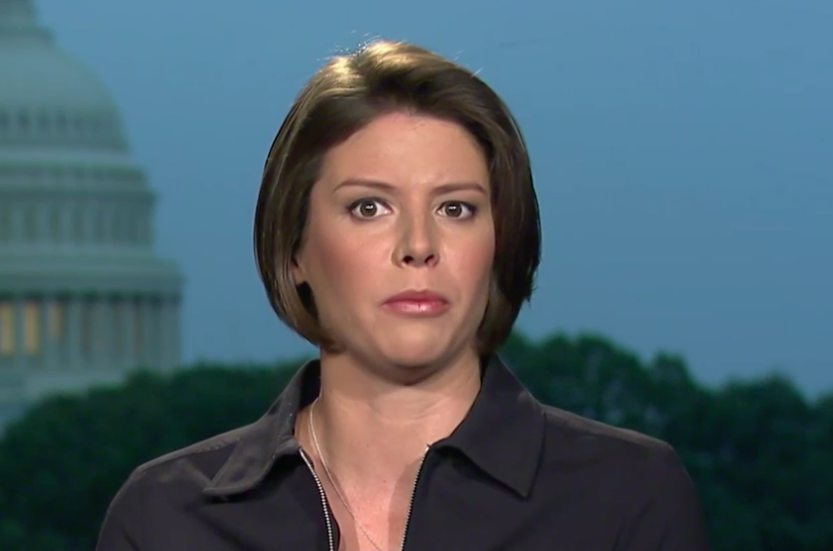 Amid rising criticism against Facebook for their abuse of users' data, MSNBC host Kasie Hunt announced that she is deleting her account in protest, calling the platform "bad for your brain" and adding that she doesn't "trust them any more."
The Kasie DC host, whose comments came after a New York Times report on Facebook exposing users' private information to third parties without their consent, posted her deletion statement on her personal account.
"Dear friends, I'm deleting my Facebook account," she began. "I've been thinking about this for quite some time as story after story has been written about how the people who own this platform use the information we voluntarily give them in the pursuit of maintaining friendships and connections."
She continued:
"Unfortunately, I simply don't trust them any more. I won't be staying on the platform in 2019…To anyone who uses this as a place to get news, I urge you: DON'T. At all. It's bad for your brain, divides you from your neighbors, and it's worse for democracy. Read the paper, watch the news, or read websites where people are paid to not make mistakes and hold themselves to a publisher's higher standard."
I'm out. @facebook pic.twitter.com/U9LXC3D1Zj

— Kasie Hunt (@kasie) December 19, 2018
Hunt included a link to the recent New York Times report and finished her post with one more jab at Mark Zuckerberg's empire: "Here's hoping Facebook doesn't bury this post because it links to this negative story."
She is the latest prominent media figure to join the trend of deleting Facebook accounts to fight back against the platform's shady use of personal data. Veteran tech journalist Walt Mossberg, who is on the board of the News Literacy Project, also quit the site this week.
[image via screengrab]
Have a tip we should know? tips@mediaite.com