NPR Reporter Frustrated by WH's Transparency: 'Have to Take Their Word' on Obamacare Site Fixes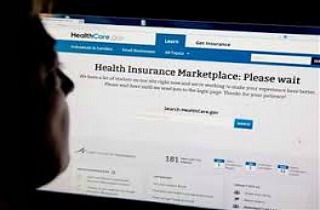 On Saturday, the White House reached the self-imposed deadline it set to ensure that HealthCare.Gov functions for at least 80 percent of visitors. While the White House is indicating that a number of goals it set for itself have been met, National Public Radio's health policy correspondent Julie Rovner said she found verifying the Obama administration's claims "frustrating." She added that the administration has not provided reporters with "independent access" to the data they claim shows that they have largely repaired the federal insurance exchange portal.

NPR anchor Scott Simon opened the report by noting that the date at which point HealthCAre.Gov was supposed to be "fixed" opened with a rocky start after the site was closed overnight for last minute repairs.
"So, to be able to tell if the website is really fixed, is it as simple as logging in an trying to get health insurance?" Simon asked.
"No, it really isn't," Rovner replied. "It's going to be very difficult for people outside to tell, and that's what's the really frustrating."
RELATED: Obamacare Website Reportedly Off to 'Rocky Start' on Deadline Day
"We do already know it's working better than it was in October — that's a pretty low bar to get over," she continued. "The administration has all kinds of fancy metrics where it can tell if the error rates, how fast it takes pages to load, but people on the outside don't have our own independent access to that information, so we're going to have to take their word for how well it's working."
Listen to the clip below via NPR:
[Photo via HealthCare.Gov ]
— —
> >Follow Noah Rothman (@NoahCRothman) on Twitter
Have a tip we should know? [email protected]