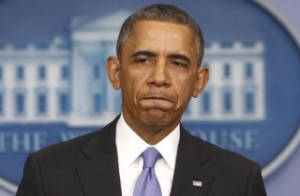 President Barack Obama will not attend Nancy Reagan's funeral this Friday, keeping his originally scheduled appearance as a keynote speaker at the South by Southwest (SXSW) Interactive festival. First Lady Michelle Obama, who is scheduled to speak at SXSW on Wednesday, will attend the funeral.
"The president will not attend" Mrs. Reagan's funeral, White House Press Secretary Josh Earnest told reporters Tuesday. "The president is actually traveling in Texas on Friday."
The SXSW Interactive Festival is an annual symposium for digital startups and emerging technologies that takes place each year in Austin, Texas, concurrently with a film and music festival.
According to SXSW's website:
[The president] will sit down with Editor in Chief of The Texas Tribune Evan Smith for a conversation about civic engagement in the 21st Century before an audience of creators, early adopters and entrepreneurs who are defining the future of our connected lives. The President will call on the audience to apply their ideas and talents to make technology work for us – especially when it comes to tackling big challenges like increasing participation in the political process and fighting climate change.
After the event, President Obama will travel to Dallas, Texas, where he will stay the night.
The president courted outrage just a few weeks ago, when he did not attend the funeral of Supreme Court Justice Antonin Scalia, though he did appear at a memorial service. He also did not attend the funeral of First Lady Betty Ford in 2011, though Michelle Obama did.
Have a tip we should know? tips@mediaite.com