Obama's Electoral Position Not As Strong As His Campaign Manager Asserts In Latest Video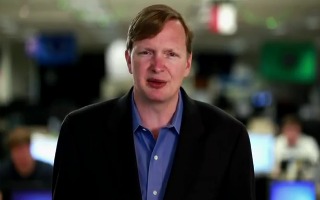 Jim Messina, President Barack Obama's reelection campaign manager, released a three-minute web video on Monday to update supporters on the Obama for America campaign's progress. Messina tells supporters that the President is in a better electoral position than he was at this time in 2008 – but that is a dubious assertion to make. A glance at state-by-state polls show that the electoral map is nowhere near as open to a second term for President Obama as it was to the first.

RELATED: Karl Rove's Electoral Map Shows Obama With A Solid Lead Over Romney
"Over the past few weeks, I've had people asking me about all the polls that we're seeing," Messina began his latest outreach video. "I say the same thing to all of them – we knew this was going to be a tough race. And we knew that once Mitt Romney locked up the nomination, we knew that Republicans would get behind him and this race would be tight, just like we always knew it would be."
See? It was so clear that this race was always going to be close that it merited Messina saying as much twice. To be fair, you would not find a competent campaign manager saying anything else – raising expectations unnecessarily or fostering complacency among the Democratic base that these videos are aimed at would be, well, counterproductive.
Messina tells his audience of dispirited Obama supporters that, when they are confronted by savvy poll readers who see the President consistently under the 50 percent threshold in head-to-head matchups against Romney, they can say that the situation looked even bleaker for Obama at this time in 2008.
He cites five polls from April to June 2008 that showed Obama either trailing or leading Sen. John McCain by weak margins. Oddly, he cites two polls that show Obama doing better against McCain than he is today against Romney – a May Quinnipiac survey from 2008 that showed Obama leading McCain by 7 points and a June ABC/Washington Post poll that showed Obama leading McCain by 4 points. Today, the Messina video cites an ABC/WaPo poll that shows Obma leading Romney by only 3 points and a Quinnipiac poll that shows Obama ahead by 4.
A number of the polls Messina cites are from April and May of that year, when the sharpest distinctions were drawn between Obama and then-Sen. Hillary Clinton. In those months' primaries, Clinton consistently defeated Obama among blue-collar Democrats that lead to victories for her in states like Pennsylvania and Ohio. Meanwhile, Obama more often won new Democrats in states like Virginia and North Carolina which tended to lean Republican in General Elections. This dichotomy led many Democrats to believe that Obama was a weaker general election candidate than Clinton and dampened his support among the general electorate.
Gallup's daily tracking in June 2008 showed this was the first month where the insurgent senator overcame reluctance to embrace his candidacy and surpassed McCain in a head-to-head match-up.
But even though Messina cites accurate (albeit cherry-picked) numbers, his conclusion – that Obama is doing better this cycle than he was at this time four years ago – is inaccurate. The period in question, June 2008, is when Obama secured in the Democratic party's nomination and the talk of "Superdelegates" imposing a candidate on a deadlocked party faded into memory. Amid the boost in the polls that accompanied this show of unity, Obama regularly crested the 50 percent mark in 2008. Four years ago, Obama broke the 50 percent mark in four June polls while McCain never received more than 46 percent.
Today, Obama struggles to do so even in polls which strongly oversample Democrats. Today, the last poll to give Obama more than 50 percent support was a n AP/GFK poll from May 3 – 6. It required oversampling Democrats by 9 points (31 percent Democratic to 22 percent Republican with 29 percent independent) to achieve those results.
Furthermore, while polls of individual states are as limited today as they were in 2008, there is now enough data to make some assumptions as to Obama's standing in the Electoral College.
In June 2008, Real Clear Politics showed the presidential race on a trajectory that is broadly similar to today — In June 2008, RCP showed 120 tossup electoral votes to today's 131. However, it's the states that were on the cusp of tossup territory then that are the most revealing about Obama's chances today.
The perennial microcosm states that mirror America's national political divide – Ohio, Florida, and Missouri – were tossups then as they are now. But Obama's team had also softened the states that leaned towards Republicans in 2000 – 2004 dramatically. Among the pure tossup states in 2008 were previously conservative strongholds like North Carolina, Indiana, Georgia, Montana, Arizona and Virginia. Obama would go on to win three of those six states in 2008. Today, only few political number crunchers put any of those states but Virginia in play for Obama.
In 2008, South Dakota, West Virginia and Arkansas only leaned towards Republicans (McCain succeeded in winning all three). Colorado, Pennsylvania, Minnesota, Nevada and New Mexico leaned towards the Democrats. Obama, too, would win all the states that leaned in his direction in June 2008. Today, all of 2008's GOP-leaning states are solidly in Romney's camp, while many of Obama's are pure tossups.
Today, RCP shows 11 states in tossup territory with seven states only leaning Democratic to four states leaning Republican. Newly competitive battlegrounds include Michigan, New Jersey, New Hampshire, Wisconsin, Oregon, Iowa and South Carolina. With the exception of South Carolina (who few expect to flip Democratic in this presidential cycle), all those newly minted competitive states are only explained by a shift in the electorate towards the Republicans.
So, when your Democratic friends start pushing Messina-style talking points on you, suggesting that Obama is in a better electoral position than he was in 2008 – show them a picture of a map of the U.S. with nearly half of the Union shaded in tossup grey. Then ask them, politely if possible, if this is a better electoral position than what is a bad one?
Watch Messina's campaign message to Obama supporters below:
Follow Noah Rothman on Twitter
Have a tip we should know? tips@mediaite.com