Pakistani Official Denies Mullah Omar Capture; Andrew Breitbart Sticks By His Story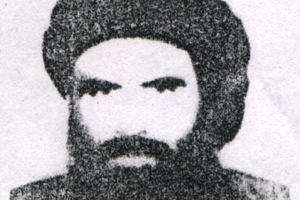 Who knows what about the whereabouts of Taliban leader Mullah Mohammed Omar has been a hot topic this week since Big Government broke the story of his capture and Secretary of State Hillary Clinton accused the Pakistani government of knowing where he is. While no confirmations have surfaced, Foreign Policy is reporting that today, finally, a senior Pakistani official has responded directly to the report and refuted it, but Big Government and its proprietor, Andrew Breitbart, and not backing down.
Josh Rogin at Foreign Policy quotes an unidentified senior Pakistani official, who tells the publication that "neither the U.S. government nor the Pakistani government are saying this is true and it is not true… it just doesnt make sense that we would arrest a man and keep it a secret." Tensions are high between the Pakistani government and US officials since Secretary of State Clinton told 60 Minutes that she suspects that Pakistan knows where Mullah Omar is, although she does not think they have captured him.
The speculation began when Big Government's Brad Thor posted an exclusive stating that his sources have told him that Mullah Omar is in custody. Most of the skepticism with the story revolved around shady sources and the fat that Thor's credentials before Big Government were mostly known to be as a novelist. The Nation went in search of an answer to who Thor is and why he would know, and found that he does have a military background. According to Jeremy Scahill, Thor has connections in Afghanistan, which he made during his time there as part of a "black-ops" team. "This would be the only way Thor has this story remotely right: If, by chance, he happens to know people on the ground who are in a very small, compartmentalized loop on this."
Perhaps this is what Breitbart is banking on as he continues to defend the story. While Big Government itself has not posted any updates on the topic, Breitbart has been retweeting attacks on him about the topic throughout the day, noting the silence of his arch-nemeses at "TeamPodesta" on the subject as confirmation that he is right, as well as independently stating, "This would be a nice time to tell Karzai & the world that the Pakistanis have had Mullah Omar in custody for over a month."
For now, with anonymous sources claiming one thing and anonymous sources denying it, it seems to early to tell who in the media will pick up the story and whether, based on the same sources, a major media organization picking it up will strengthen the story.
Have a tip we should know? tips@mediaite.com