President Trump's 'Appetite for Chaos' Is Leading to White House Squabbling, New Report Says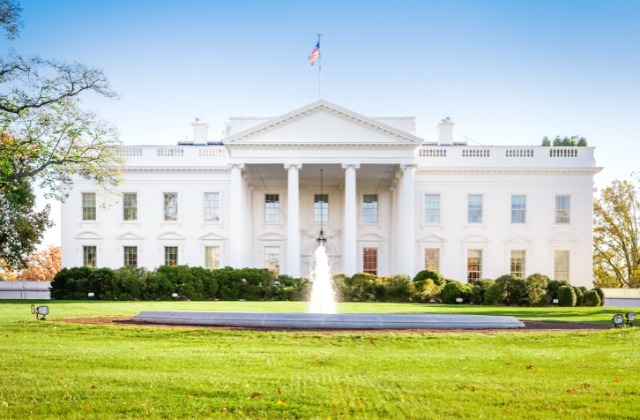 Imagine if you worked at the White House right now.
After James Comey was fired last week, Sean Spicer has been rumored to be moments from being kicked out of his job as press secretary, and reports keep coming out that the president revealed highly-classified information to the Russian officials, it can't be very fun to be there.
A new New York Times report indicates that it is, in fact, not fun. It's not fun at all. Interestingly, it isn't even fun for Donald Trump himself at this point, if the Times report is correct. Check this out:
Mr. Trump's appetite for chaos, coupled with his disregard for the self-protective conventions of the presidency, have left his staff confused and squabbling. And his own mood, according to two advisers who spoke on the condition of anonymity, has become sour and dark, turning against most of his aides — even his son-in-law, Jared Kushner — and describing them in a fury as "incompetent," according to one of those advisers.
In the report, it was revealed that the man deployed by the administration to beat back the story about the Russian officials, H.R. McMaster, isn't even liked by Trump. McMaster allegedly attempts to steer Trump back on-course during diplomatic meetings, which has led to the president thinking he talks too much and is "a pain." How's that for a morale booster?
The report also alleges that "reporters could hear senior aides shouting from behind closed doors as they discussed a defense" against the forthcoming reports about Trump telling the Russians classified information. (It's common practice for publications to reach out for comment before a piece goes to press, meaning the White House knew the report was going to land before it hit the public with what we now know to be considerable force.)
What really sells just how "rattled" the staff must be is the leaks that must have contributed to the report, which is extremely damning. Consider, for instance, this paragraph, which is an indictment of Trump's lack of preparedness for his job as much as its three sources are proof that loyalty to a mercurial president is dwindling:
In private, three administration officials conceded that they could not publicly articulate their most compelling — and honest — defense of the president: that Mr. Trump, a hasty and indifferent reader of printed briefing materials, simply did not possess the interest or knowledge of the granular details of intelligence gathering to leak specific sources and methods of intelligence gathering that would do harm to United States allies.
Tensions appear to be very high and in the coming days, we will see how this administration handles all of the issues it has seemingly created for itself.
UPDATE — 4:12 p.m. EST:
A new Politico piece is underscoring just how out-of-control things really are at the White House:
As Trump eyes a reorganization of his senior staff and blames a range of misfires on former President Barack Obama, warring White House aides, an ineffective communications shop, the "failing" news media, members of Congress and others, the latest episodes reveal what senior aides and advisers privately say: The problems often come from the top.

"It never stops," one White House official said via text message Monday night. "Basically chaos at all times."
In spite of the administration's supposed war on leaks, it doesn't look like anyone inside the White House has plans to shut up about the internal chaos any time soon.
[image: Shutterstock.com]
Have a tip we should know? tips@mediaite.com