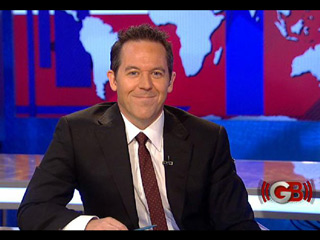 Greg Gutfeld gets to give his own extensive monologue about things that bother him five times a morning on Red Eye, but that doesn't mean he isn't a master of the snippy two-sentence answer as well. Gutfeld sat down with New York magazine for their "21 Questions" feature and, in remarkably few words, dished on his favorite New York newspaper, the "bachelorette party" he'd rather not talk about, and what Donald Trump reminds him of.
For the most part, "21 Questions" reads like a quirky personality profile, or the transcript of an awkward first date. Gutfeld discusses some of his superlatives (Mortal enemy? Cathagorithipicus. Favorite medication? Shame.) and interesting New York experiences– his first job, apparently, was a "bachelorette party," or so he was told. As for his current job, he'd rather keep it, and so his favorite New York paper is the New York Post (owned by "RICH DUDE WHO CAN FIRE ME, INC."). And then there's this gem:
What do you think of Donald Trump?
You know when your mom leaves a TV on in the other room, and it's on all day, and you can hear it throughout the house? That's what I think of when I think of Donald Trump. It's why I moved out last month.
Shockingly accurate!
The whole interview is worth the breezy read, just to imagine the expressions the interview must have had throughout the discussion. And for those who somehow can't afford staying up until 3 AM to catch him, you can find some of his best Red Eye moments here.
Have a tip we should know? tips@mediaite.com