Redstate Blogger Busts Politico Trying To Blame Black Voters For Amendment One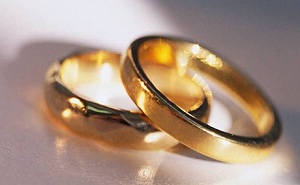 Earlier, I reported some griping, by conservatives, about Fox News and MSNBC hosts calling out opponents of marriage equality over their bigotry, but there's also some good news from the conservative blogosphere. Moe Lane, from the influential blog Redstate, calls out Politico for engaging in a popular gay marriage craze: blaming black people for anti-marriage laws.
Scapegoating of black voters for the passage of anti-marriage laws like California's Proposition 8 or North Carolina's Amendment 1 is not a new thing. However, the reality is that while polling among black voters on the issue shows higher-than-average opposition to gay marriage (47% to 54% in one recent poll), it's not nearly enough to swing any of these measures from failure to passage. In fact, being a Republican or a graduate of the 8th grade are far more reliable predictors of marriage equality opposition.
But there has also been a clear effort to exaggerate black opposition to same-sex marriage. When California's Proposition 8 passed during the 2008 election, it was widely reported that 70% of black people voted for it, but a later study concluded that the number was really about 58%. If black people had voted exactly the same as everyone else, Prop 8 would still have passed.
This time around, major kudos are in order for Redstate's Moe Lane, who calls out Politico for their attempt to blame black voters for North Carolina's Amendment 1:
…North Carolinian voters on Tuesday's Amendment One vote banning same-sex marriage:

African-Americans voted 2-1 in favor of the North Carolina amendment banning gay marriage Tuesday, but the White House is betting that black voters there and beyond will stick with the president, despite broad resistance to legalization.

…and that's it. There's no backup for that at all in the article. The question is of some interest – African-American opposition to California's same-sex marriage laws gave social conservatives a completely unexpected victory on 2008′s Election Night – but if there are actual exit polls publicly available then I have yet to see them. For that matter, ABC Newsreported today (May 10, 2012) that there was no exit polling in North Carolina for Amendment One. At all.
This narrative is made more attractive by anti-gay mothership NOM's well-publicized efforts to use marriage equality as a wedge among black voters, but what little actual data that's used in the Politico report shows opposition to gay marriage softening among black people.
While I'm handing out kudos, though, I would be remiss if I didn't bestow Boo!dos™ on the people who named North Carolina's anti-equality measure Amendment One, like it's some kind of off-brand version of the First Amendment that they picked up at Aldi's. Not only is there is no similarity between the two, the NC law actually violates at least the spirit of the religious freedom enshrined in our Constitution, preventing millions of same-sex couples from receiving legal recognition of the unions their churches sanctify.
Have a tip we should know? [email protected]