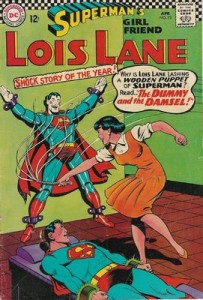 Getting into a good university, as anyone will tell you, is hard work. Harder still is mustering up the confidence that your (often all too pricey) education will be put to good use, so that one does not find oneself spending an entire semester reading The Canterbury Tales in its original middle English (True. Effing. Story.) for nothing. It's good to know ahead of time, then, that your degree has some sort of worth, that it will eventually lead to a well-paying job rife with opportunities for advancement. Which is exactly why I will dissuade my hypothetical children from majoring in journalism, and will instead force them gently urge them to consider a more potentially lucrative career path, like as becoming a Kardashian.
Using data from the U.S. Bureau of Labor Statistics and Payscale (a salary comparison database of sorts), The Daily Beast ranked the 20 most useless degrees. Journalism comes in at number 1, just narrowly beating out "underwater basketweaving" and "fluffer." The site paid special attention to factors such as start and mid-career salary levels for the profession most associated with said degree ("writing brochure copy for a travel agency in suburban New Jersey"), expected change in job opportunities within a decade, and the expected percentage change in available jobs within a decade.
Take a look at the stats:
Median starting salary: $35,800

Median mid-career salary: $66,600

Change in number of jobs, 2008-2018: -4,400

Percentage Change in number of jobs, 2008-2018: -6.32

Undergraduate field of study: Communications

Number of students awarded degrees 2008-2009:: 78,009
See, in the future, slideshows featuring puppies in business suits will all be composed by high-functioning robots. We kid, of course: Journalism has always been a highly competitive field, and the lower rungs of the news industry exist somewhere within the Earth's upper mantle. So studying journalism isn't so much a useless endeavor so much as it represents a lot of effort for what likely will not be a huge payoff – other than the personal fulfillment you'll receive from doing what you love. Snicker, chortle. And, of course, you don't have to study journalism to make it in the journalism field.
This "top" 20 list rounds out with horticulture, agriculture, advertising, fashion design, child and family studies, music, mechanical engineering technology, chemistry, nutrition, human resources, theater, art history, photography, literature, art, fine arts, psychology, English, and, of course, animal science.
h/t The Daily Beast
Have a tip we should know? [email protected]