Republicans Are Reportedly Too Scared of Breitbart and Hannity To Challenge Trump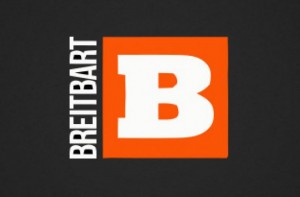 Today, the latest media buzz claims that GOP lawmakers don't want to challenge President-elect Donald Trump because there are so many online trolls waiting to attack them if they do.
Politico ran a story this morning about the online abuse Representative Bill Flores suffered after Breitbart and a smaller right-wing blog twisted his words about Trump. He said that some of Trump's policies might not align with the party's values but he was sure they could work together. That somehow became a headline that read, "BREAKING: Rep. Bill Flores Has CRAFTED a PLAN to BLOCK Trump's Immigration Reform."
Before releasing that particular post, a blogger reached out to Flores and advised him to get ready "for a shit storm," which is exactly what came his way. Sean Hannity signal-boosted the Breitbart report by giving it air time on his radio show and soon, Flores was under attack online.
Now, Republicans on the Hill don't want to be the next to get pounced on, so they're staying quiet about any misgivings or questions they have regarding Trump. Politico pointed out that by tearing into someone online, the trolls are taking a cue from the President-elect himself.
Here's what Representative Mark Sanford said:
Nobody wants to go first. People are naturally reticent to be the first out of the block for fear of Sean Hannity, for fear of Breitbart, for fear of local folks.
He was inundated with nasty correspondence himself after writing an op-ed calling for Trump to release his tax returns in August.
A GOP aide said that the fear of right-wing media is having a "chilling effect," especially for those who can't decide whether to respond to requests for comment from Breitbart or ignore them altogether. They say you're damned if you do and damned if you don't.
An editor at Breitbart brushed that off, saying, "If any politician in either party veers from what the voters clearly voted for in a landslide election … we stand at the ready to call them out on it and hold them accountable."
[image: screengrab]
Have a tip we should know? tips@mediaite.com