Media Downplays Kevin Spacey Child Molestation Allegation, Focus On Sexuality in Headlines

Several media outlets are being slammed for spinning the child molestation accusation targeting Kevin Spacey.
On Sunday night, Reuters published this article that puts a major focus on Spacey's sexuality than the allegation made by actor Anthony Rapp.
This was the headline used: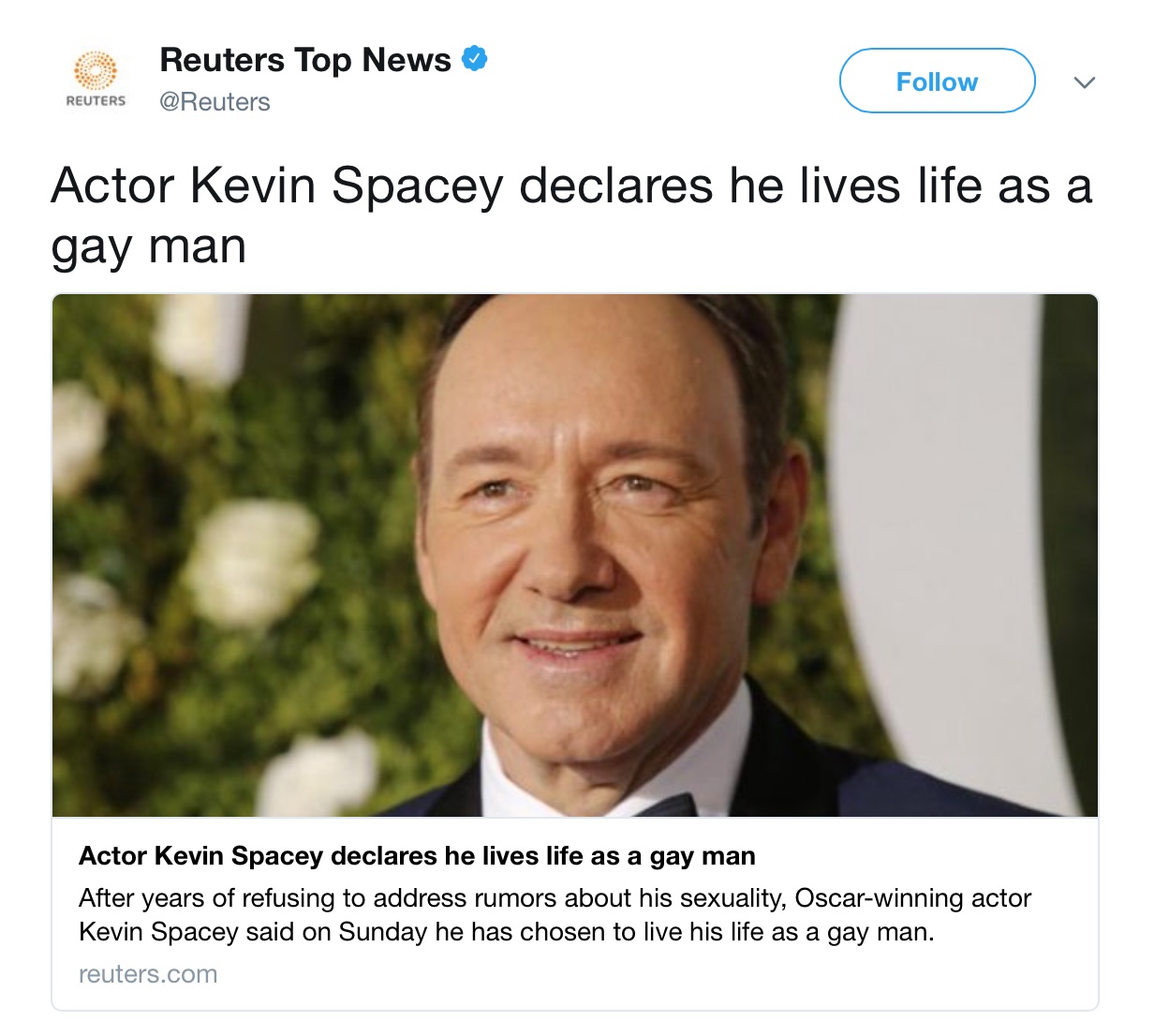 "After years of refusing to address rumors about his sexuality, Oscar-winning actor Kevin Spacey said on Sunday he has chosen to live his life as a gay man," writer Chris Michaud began his article.
The article didn't mention Rapp until the third paragraph. It has since been edited.
The New York Daily News issued this tweet and headline: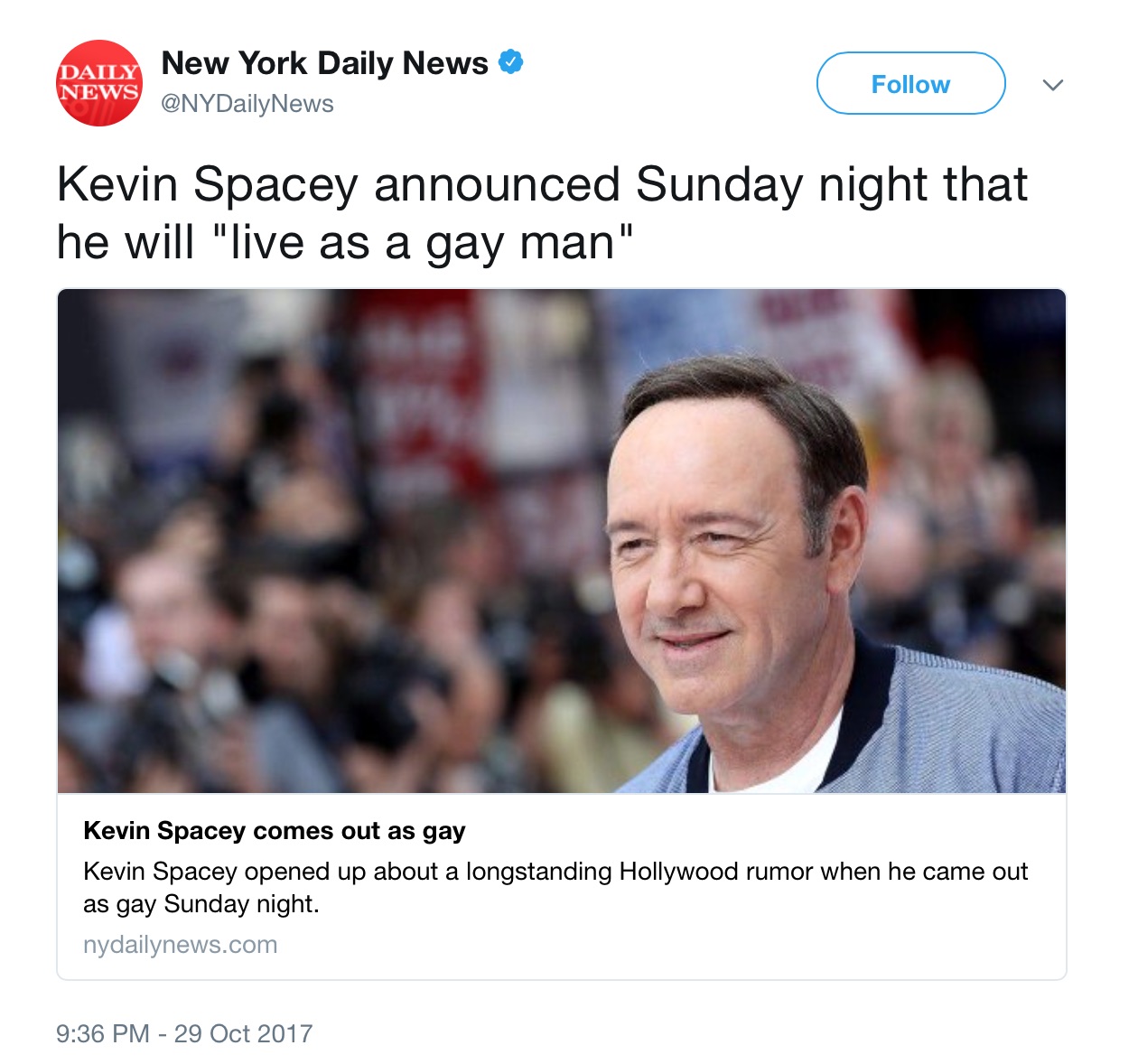 While it does mention Rapp early on in the article, it's not until the fifth paragraph where it goes into detail about Rapp's accusation.
Twitter was not too kind to them.
This is irresponsible, @Reuters. https://t.co/M5uVjZZG4N

— Lydia Polgreen (@lpolgreen) October 30, 2017
Delete this.

— ? S. Coultergeist (@shannoncoulter) October 30, 2017
delete this tweet and do better

— Nick Stellini (@StelliniTweets) October 30, 2017
Wrong headline.

— Kelly Ellis (@justkelly_ok) October 30, 2017
The New York Daily News too? Add them to AP, Reuters, ABC News. Awful. https://t.co/gCy2Hw50uZ

— Yashar Ali ? (@yashar) October 30, 2017
The NY Daily News changed its headline to include Rapp's accusation. People Magazine led its headline with Spacey coming out while also including the allegation.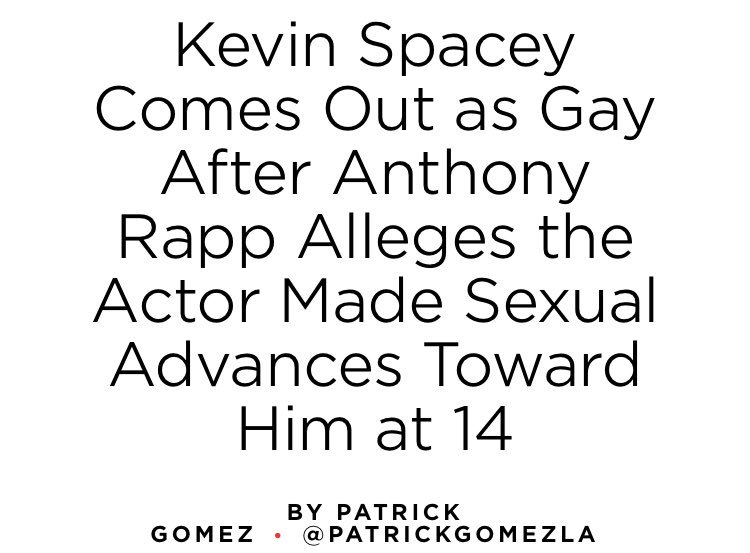 Business Insider had a similar headline, but was very obscure about the "sexual misconduct."

ABC News faced similar backlash and changed its headline to include the allegation after it focused on his "emotional" tweet regarding his sexuality.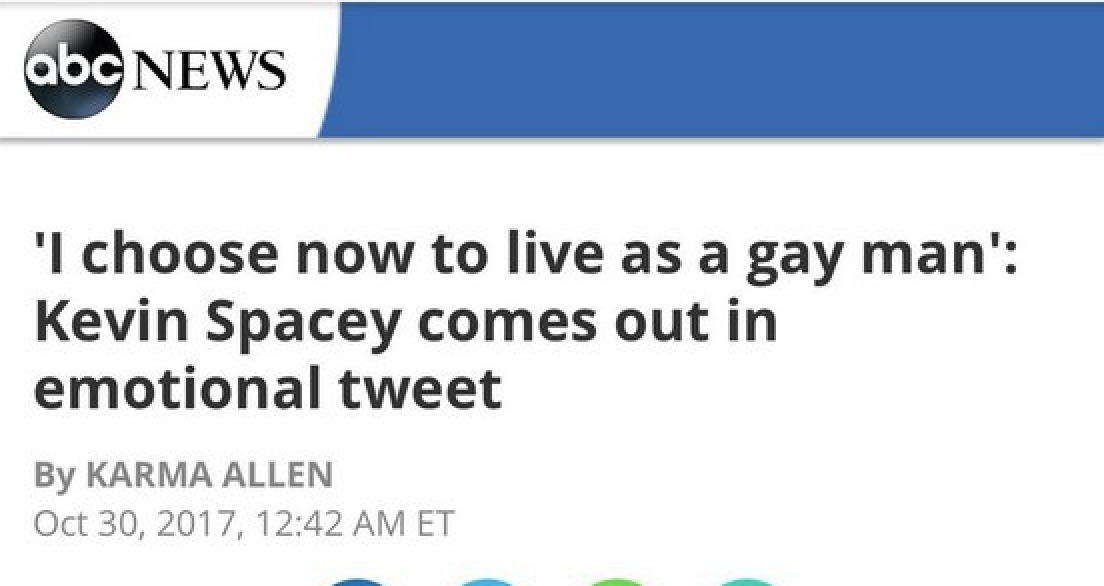 [image via screengrab]