Russian Embassy Twitter Account Snarks About Alleged Poisoning of MI6 Double Agent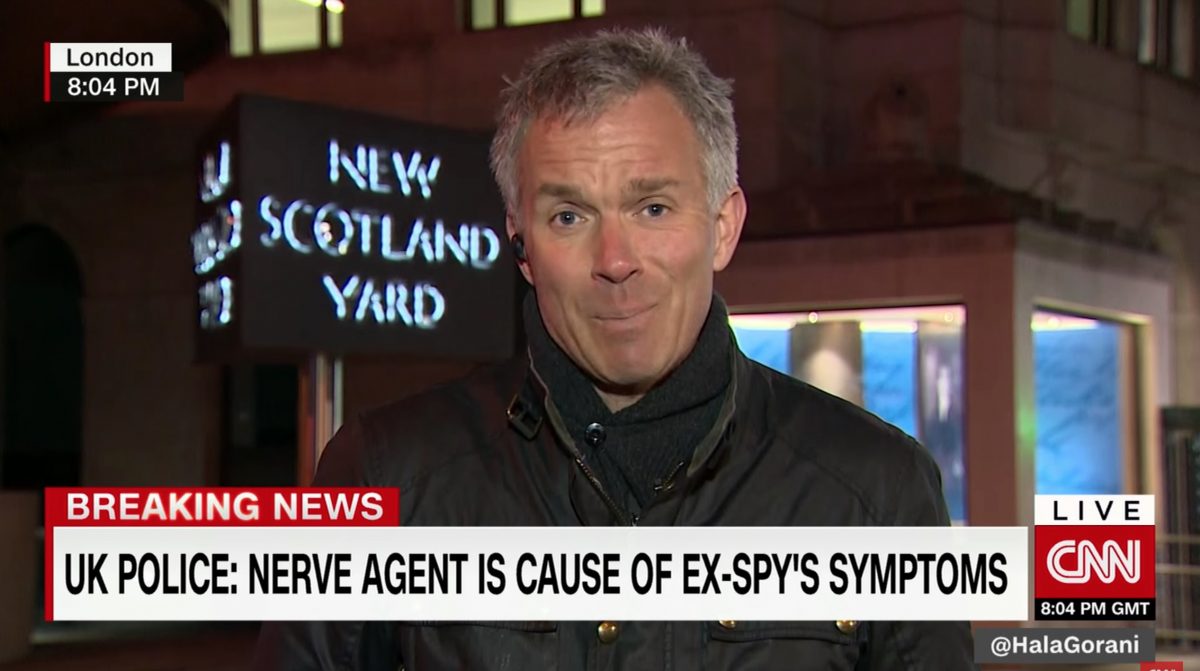 The Russian Embassy in the United Kingdom has long had a fairly lit Twitter account, but I can't remember the last time it decided to snark about an attempted extrajudicial killing potentially carried out by the Russian government.
That's right folks — on Thursday, amid an investigation into the poisoning of former Russian spy Sergei Skripal and his daughter Yulia, the Russian Embassy, U.K. official Twitter account decided to weigh in on the attempted murder British officials are eyeing Moscow for.
The tweet sought to fact-check a headline by British newspaper The Guardian, which read "Russian spy and his daughter were poisoned by nerve agent."
"He was actually a British spy, working for MI6," the Embassy tweeted:
He was actually a British spy, working for MI6 pic.twitter.com/PPAcE8a9vz

— Russian Embassy, UK (@RussianEmbassy) March 8, 2018
The absolute brazenness of the Russian Embassy's tweet aside, they have a point: Skripal was a double agent, who was jailed by Russia for "treason" after it discovered he was working for MI6 during his time in the GRU military intelligence service.
Per the Independent, Skripal "was given refuge in Britain after being exchanged in 2010 for Russian agents caught in the West as part of a Cold War-style swap in Vienna."
After his poisoning, U.K. foreign secretary Boris Johnson issued a warning to Russia, and even suggested retaliation to the attempted murder would extend to the upcoming FIFA World Cup, set to be held in Russia.
"No attempt to take innocent life on UK soil will go either unsanctioned or unpunished", he said, declaring that harsher sanctions against Moscow would be assessed if the investigation determines it had a hand in the attack.
[image via screengrab]
—
Follow Aidan McLaughlin (@aidnmclaughlin) on Twitter
Have a tip we should know? tips@mediaite.com
Aidan McLaughlin - Editor in Chief