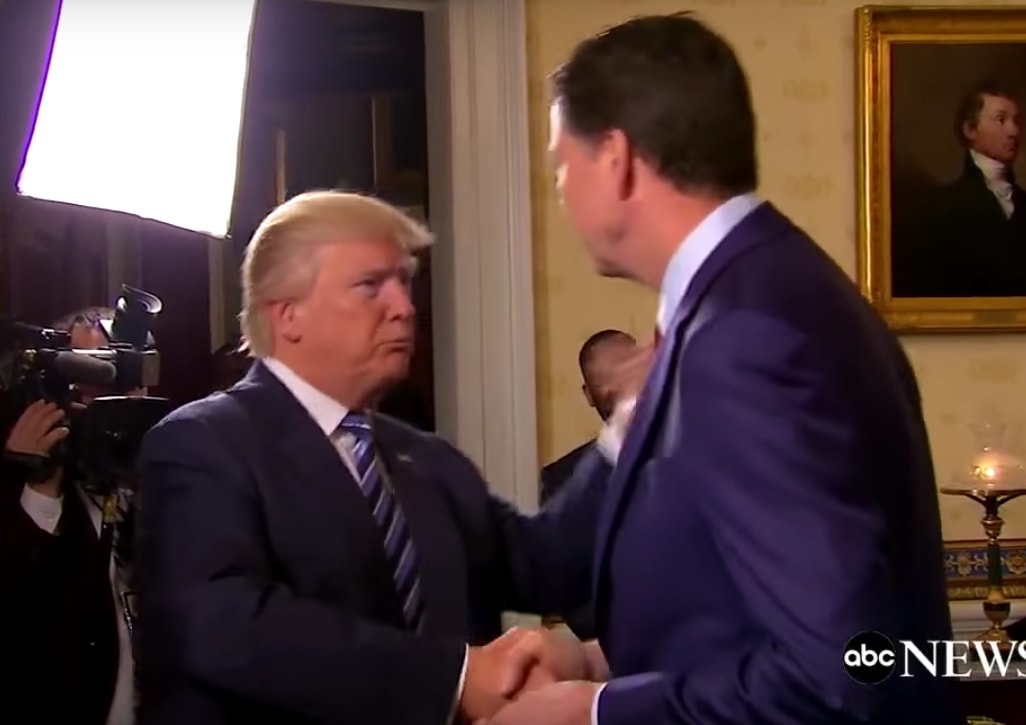 It's been three weeks since President Donald Trump fired FBI director James Comey, and the top position at the country's leading law enforcement agency has yet to be filled, despite the president's promise for a quick replacement.
According to sources quoted in a new report by Reuters, that delay is the result of a "chaotic" recruiting process in which "job interviews led by Trump have been brief."
Reuters spoke with several sources close to three contenders who interviewed with Trump for the job, which consisted in 10-20 minute conversations with the president, VP Mike Pence and Attorney General Jeff Sessions.
Per Reuters:
Those conversations, which followed initial interviews at the Justice Department, have been light on questions about substantive issues facing the agency, the three associates said.

While the department has compiled a long list of candidates for the White House, there has been no "clear framework or logic for who was interviewed and why," said one of the sources.
And for the real cherry on top of the cake:
Another of the three sources described the process as chaotic and said that in one interview, Trump spoke mostly about himself and seemed distracted.
As Reuters notes, press secretary Sean Spicer declined to "give a timeline for choosing a nominee" to fill the vital position.
A number of candidates for the position have been rumored to be leading the shortlist, before publicly declaring they would not be seeking the position. It looked as though Joe Lieberman would be selected around May 18, but he announced his withdrawal from consideration a few days later. Similar fates befell suspected contenders Sen. John Cornyn and Rep. Trey Gowdy.
The firing of James Comey turned out to be a painful thorn in the side of an already embattled administration: as Trump called the former intelligence officer "crazy" and "a real nutjob" to Russian officials, bombshell reports dropped that Comey may have memos of Trump asking him to close the investigation into ousted national security adviser Michael Flynn.
Comey is set to testify before the Senate on June 8, and will reportedly confirm the existence of memos detailing Trump's illicit request — provided the White House doesn't block his testimony.
[image via screengrab]
—
Follow Aidan McLaughlin (@aidnmclaughlin) on Twitter
Have a tip we should know? tips@mediaite.com
Aidan McLaughlin - Editor in Chief