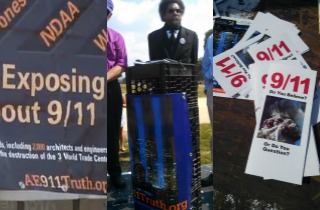 Fox News Channel's Sean Hannity, Bill O'Reilly, and the hosts of The Five were all criticized in early August when they sounded alarms about the purpose of Wednesday's "Million Muslim March." The Five's Eric Bolling preemptively accused the organizers of the march of putting on a "9/11 truther convention." Well, surprise! It turns out he was completely right.

The Media Research Center sent an interviewer down to the sparsely populated "Million Muslim March" on Wednesday where he probed former Princeton University professor Cornel West and march organizer Chris Phillips about the purpose of the event.
When asked about the march's mission, West first indicated that it was to protest against "the precious and priceless folk who have been killed by U.S. drones."
RELATED: 'Hundreds' Participate in 'Million Muslim March' on 9/11 Anniversary
When asked if Islamic extremists were behind the September 11 attacks, West replied that this question was a "good question."
"From what I see, I think that certainly bin Laden said he did it and had connections," West said, "But I'm also open to the conversation and investigation."
He conceded that Osama bin Laden did "have something to do with" the attacks of September 11.
When directly asked if "Muslims" perpetrated the 9/11 attacks, Phillips replied that he did not. "I'm asking questions and finding my own truth," Phillips said.
BuzzFeed reporter Benny Johnson posted images on his Twitter account of the variety of 9/11 truther messaging and imagery associated with the march: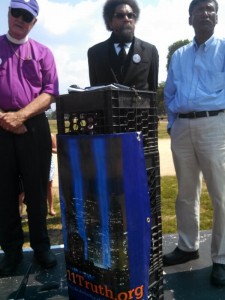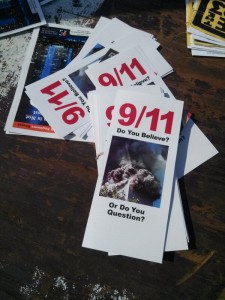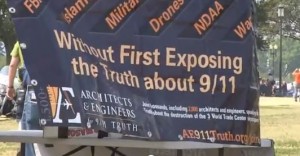 h/t The Right Scoop
[Photo via screen grab ]
— —
> >Follow Noah Rothman (@NoahCRothman) on Twitter
Have a tip we should know? tips@mediaite.com