Tall Stack of Regret: IHOP Claims Its Twitter Was 'Hacked' After Retweeting Anti-HRC Message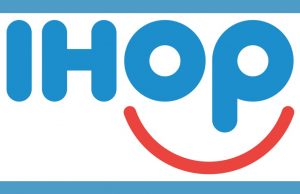 The company behind the world's most delicious pancakes backtracked this weekend after its official Twitter account appeared to Retweet a very anti-Hillary Clinton hot take.
At one point this weekend, users who follow the official IHOP Twitter account were stunned to see the following message appear in their social media feeds:
Whoever is tweeting for @IHOP today should start getting his resume in order. pic.twitter.com/aPzla2slZh

— Darren List (@DarrenList) January 15, 2017
The Tweet — which appeared from the account @poojaslays — read "Also good morning to everyone except Americans who don't want to accept the simple fact that Hillary Clinton had a major garbage campaign," in what could be interpreted as a slight pro-Bernie Sanders message.
The retweet was promptly removed from the IHOP official social media feed, and in its place the pancake chain put up the following message, writing in part, "we have confirmed that our account was hacked this morning."
After investigation, we have confirmed that our account was hacked this morning. We appreciate our fans bringing this to our attention.

— IHOP (@IHOP) January 15, 2017
However, many on Twitter allege that is seems highly suspect that an entire account was "hacked" simply to retweet one estranged message. The responses to IHOP were quick and merciless.
.@IHOP Was it really a hack? Or did whoever runs your account just RT Pooja? It seems odd to hack IHOP just to RT @poojaslays

— Pinko.Snob (@pinko_snob) January 15, 2017
@IHOP i used to eat at your restaurant two times per day. now i will be eating there 0 times per day. don't lie to your followers about this

— full time gamer (@sexualjumanji) January 15, 2017
@IHOP No use hiding it now. IHOP is confirmed socialist.

— Div (@askforcombi) January 15, 2017
@IHOP well that sucks I was about to take the family to IHOP for that Retweet. Now we'll have to eat at the hacker's house.

— микологии человек (@mycotechnologst) January 15, 2017
Hackers compromised the @IHOP Twitter account in order to retweet one single tweet… Seems legit. https://t.co/ysbXEc1WAl

— Joel (@JoelNihlean) January 15, 2017
Identifying
Hillary's
Obvious
Problems @IHOP pic.twitter.com/ORg7wQnXTO

— Craig R. Brittain (@CraigRBrittain) January 15, 2017
The official Twitter account of IHOP has gotten decidedly snarkier in recent years, opting to share photos of its own food alongside hip and trendy lyrics and popular phrases. The company's account last worked its way into hot water by displaying an image of pancakes with the caption, "Flat but has a GREAT personality" — a presumed nod to women's breasts — to the outrage of many.
—
Have a tip we should know? tips@mediaite.com