Ted Cruz Wants to Know Why His Twitter Moments are Filled With Leftists Making Fun of Him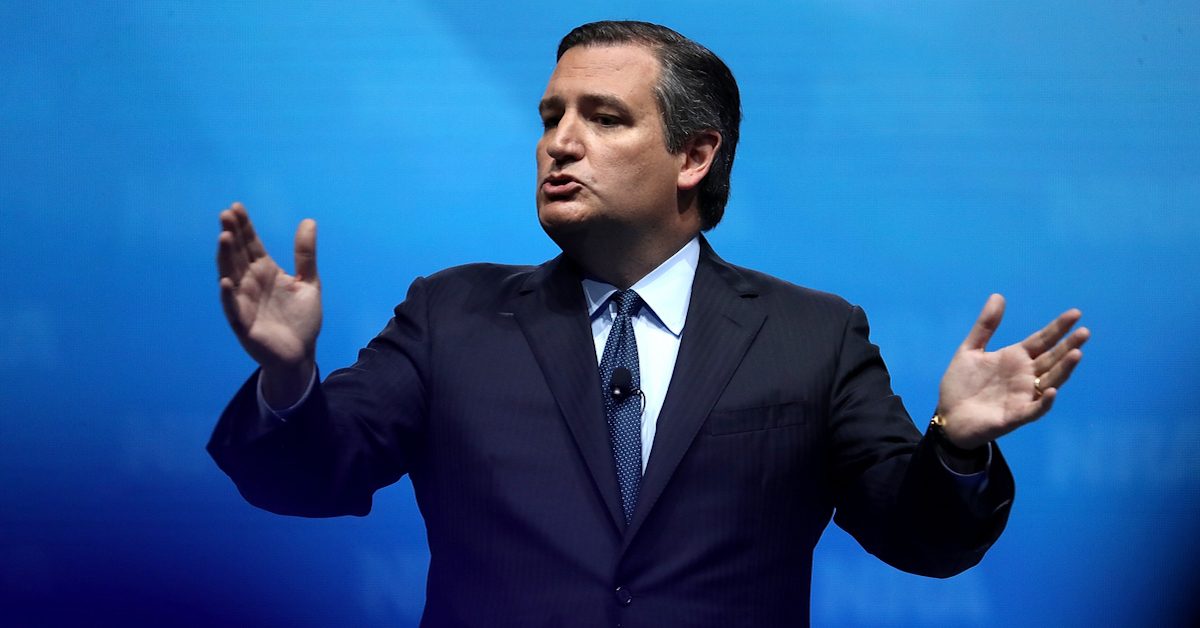 Ted Cruz has a Twitter problem.
According to the Texas senator, his Twitter moments are filled with leftists making fun of him.
As proof of his claim, Cruz included the Twitter moment centered around his comments during a Congressional hearing this week.
During that hearing, Cruz suggested a space force is needed to defend the country against "pirates."
"Since the ancient Greeks first put to sea, nations have recognized the necessity of naval forces and maintaining a superior capability to protect waterborne travel and commerce from bad actors," Cruz said.
He added: "Pirates threaten the open seas, and the same is possible in space. In this same way, I believe we too must now recognize the necessity of a space force to defend the nation and to protect space commerce and civil space exploration."
Indeed, people did slop some snark at Cruz — the chairman of the subcommittee on aviation and space subcommittee — in wake of his space force remarks.
Yet, it is unclear how the senator somehow did not see that one coming.
The point of the senator's tweet, though, was likely to point out Twitter's alleged bias against conservatives, something Cruz has made a key policy issue.
The tweet also comes on the same day as the White House launched a tool to report censorship on social media, including Twitter.
[Image via Getty Images]
Have a tip we should know? tips@mediaite.com