The Hill Gives Trump Ally Roger Stone Platform to Spread 'Rigged Election' Theory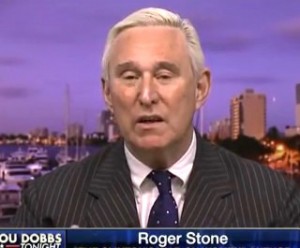 The Hill published an op-ed Tuesday by Trump ally Roger Stone, in which the conservative operative advanced an argument that the election could be "rigged," as Trump has repeatedly said.
Since his poll numbers plummeted, Trump and his supporters have been angling to preemptively disqualify the election by claiming that it will be rigged.
"The issue here is both voter fraud, which is limited but does happen, and election theft through the manipulation of the computerized voting machines, particularly the DIEBOLD/PES voting machines in wide usage in most states," Stone writes.
Voter fraud "does happen," as Stone avers, but a 2014 investigation into voter fraud found that there were an inconsequential 31 credible cases out of 1 billion ballots cast. The issue is used mainly a specter to drive support for photo ID laws that reduce minority voter turnout.
Others have sounded the alarm about the possibility of "manipulation of the computerized voting machines," though Stone makes the leap that Bernie Sanders' loss in the Democratic primary is evidence that such manipulation is all but inevitable.
Stone also accuses the media of peddling "a fake reality of constructed data and phony polls" that show Trump is losing.
The op-ed is a more tempered version of warnings Stone has issued already. Stone had previously cautioned that there would be a "bloodbath" if the election were stolen from Trump.
"I think we have widespread voter fraud, but the first thing that Trump needs to do is begin talking about it constantly," Stone said two weeks ago. "If there's voter fraud, this election will be illegitimate, the election of the winner will be illegitimate, we will have a constitutional crisis, widespread civil disobedience, and the government will no longer be the government."
—
Sam Reisman (@thericeman) is a staff editor at Mediaite.
Have a tip we should know? tips@mediaite.com