The Secret Service Does Not Have Any Recordings of Trump's Meetings With Comey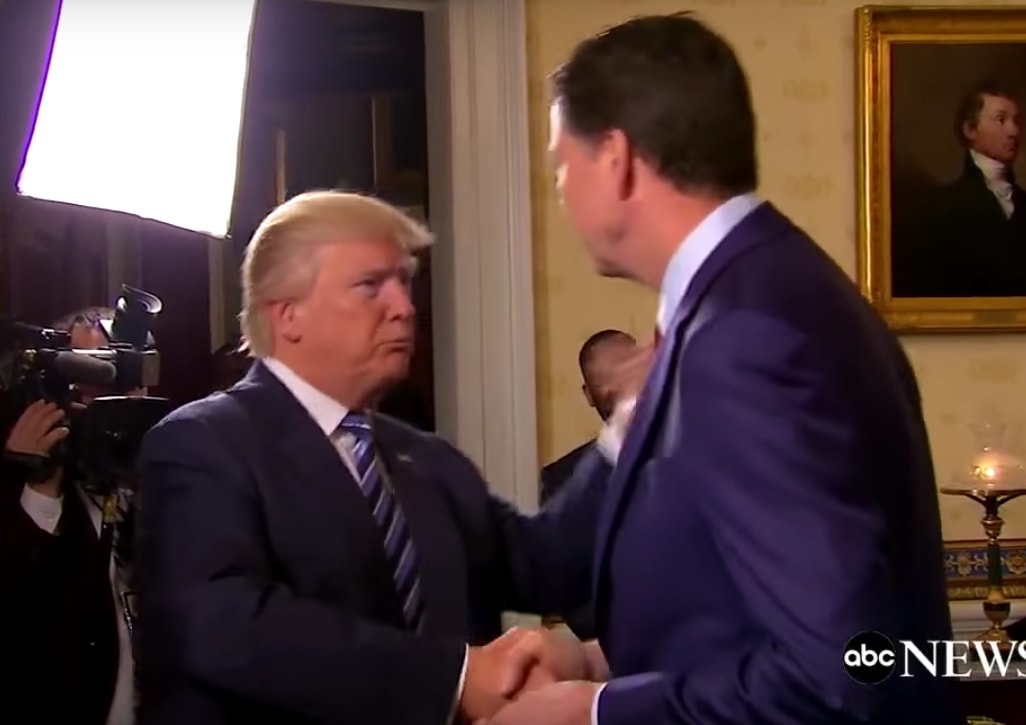 The Secret Service has no audio tapes or transcripts of recordings from President Donald Trump's White House, according to a new report in the Wall Street Journal.
The Journal submitted a freedom of information request to the Secret Service, to which the agency responded it did not have "audio copies or transcripts of any tapes recorded" inside the White House:
"In response to your request, the Secret Service has conducted a reasonable search for responsive records," the agency wrote. "It appears, from a review of Secret Service's main indices, that there are no records pertaining to your request that are referenced in these indices."
The report notes that the Secret Service has "handled recording systems within the White House for past presidents, including presidents Richard Nixon and John F. Kennedy." It adds that the FOIA request "doesn't exclude the possibility that recordings could have been created by another entity."
Trump took to Twitter in May to hint at the existence of "tapes" of his conversations with former FBI director James Comey, who said he had taken memos detailing potentially illicit comments made by the president in private meetings between the two.
Comey was asked about the potential existence of taped recordings of those conversations in his dramatic testimony before the Senate last week, to which he responded, "Lordy, I hope there are tapes."
In a Rose Garden press conference on Friday, Trump accused Comey of committing perjury for his description of the conversations, and dodged questions on the existence of recordings — though he promised updates to come.
Trump has previously threatened to release tape recordings of his conversations, before being forced to admit such tapes did not exist. According to journalist Timothy O'Brien, Trump repeatedly told him in the 2000s that he was recording their conversations. When Trump sued O'Brien for libel after the reporter published a biography on the real estate mogul, Trump was deposed by O'Brien's lawyers and admitted under oath that "he never recorded [the] conversations and that his Trump Tower office was not equipped to do so."
[image via screengrab]
—
Follow Aidan McLaughlin (@aidnmclaughlin) on Twitter
Have a tip we should know? [email protected]
Aidan McLaughlin - Editor in Chief