The Top Five Most Bonkers Revelations in The NYT's Piece on Trump's 'Battle For Self-Preservation'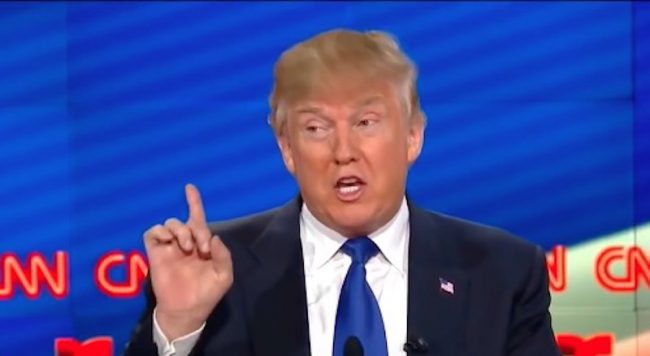 On Saturday morning, The New York Times dropped a massive deep-dive into the day-to-day life of President Donald Trump and how he is struggling to to bend the presidency to his will. The piece, authored by Maggie Haberman, Peter Baker and Glenn Thrush — the NYT added a note pointing out Thrush contributed to the report before his suspension — offers up a panoply of amazing tidbits and incredible nuggets about the behind-the-scenes activity in the White House.
We've already hit on the revelation that the president spends upwards of eight hours a day watching television as well as him waking up every day at 5:30 AM so he can flip through the cable news morning shows. Let's now take a look at the five other most bonkers parts of this huge feature piece.
1. He Speaks to Chief of Staff John Kelly on the Phone a Bunch
Since taking over for Reince Preibus, Kelly has attempted to bring more order to the White House and reduce the president's free time be getting Trump on something of a schedule. And while POTUS isn't exactly a fan of the limits Kelly has attempted to place on him, he "craves the approval" of Kelly, per the Times. And he tends to call him a lot during the day.
He calls Mr. Kelly up to a dozen times a day, even four or five times during dinner or a golf outing, to ask about his schedule or seek policy advice, according to people who have spoken with the president. The new system gives him "time to think," he said when it began. White House aides denied that Mr. Trump seeks Mr. Kelly's blessing, but confirmed that he views him as a crucial confidant and sounding board. Mr. Kelly has also adopted some of Mr. Trump's favorite grievances, telling the president recently that he agrees that some reporters are interested only in taking down the administration.
2. Trump Uses a "Super TiVo" to Catch All of the Cable News He Misses
As noted in the piece, Trump not only watches a whole lot of TV, but it is what prompts most of his Twitter activity. The president has a television in his dining room that is always on and only it will only be on the channels Trump wants to watch. And, if he misses something on any of the cable news channels, he has a way of catching up.
The ammunition for his Twitter war is television. No one touches the remote control except Mr. Trump and the technical support staff — at least that's the rule. During meetings, the 60-inch screen mounted in the dining room may be muted, but Mr. Trump keeps an eye on scrolling headlines. What he misses he checks out later on what he calls his "Super TiVo," a state-of-the-art system that records cable news.
3. He Drinks a Dozen Diet Cokes a Day
That's a lot of sugar-free soda!
Watching cable, he shares thoughts with anyone in the room, even the household staff he summons via a button for lunch or one of the dozen Diet Cokes he consumes each day.
4. Aides Spend Quite a Bit of Time Monitoring the Info Trump Consumes
Most of those interviewed for the piece said they questioned Trump's ability and "willingness" to see the difference between something that is true and fake. Even though he has now been in office since January and has access to confidential briefings, aides are still spending time trying to keep bad information from making it to the president's desk.
Monitoring his information consumption — and countering what Mr. Kelly calls "garbage" peddled to him by outsiders — remains a priority for the chief of staff and the team he has made his own. Even after a year of official briefings and access to the best minds of the federal government, Mr. Trump is skeptical of anything he does not learn from outside his bubble.
Trump also reads about a half-dozen papers that he'll mark up with a black Sharpie pen with comments.
5. Trump Loves to Show Off the White House's Bathrooms
Just read this:
He needs support, a sounding board and, as a lifelong hotelier, guests. Mr. Trump is naturally garrulous, and loves to give White House tours. He has an odd affinity for showing off bathrooms, including one he renovated near the Oval Office, and enjoys pulling dinner companions into the Lincoln Bedroom or onto the Truman Balcony for the postcard view of the city he has disrupted.
There are a bunch of other incredible revelations and anecdotes in this profile of the most powerful man in the world, such as how he likes to "hate-watch" Don Lemon and his disappointment that Tom Brady has distanced himself from Trump. Check out the entire thing here.
[image via screengrab]
—
Follow Justin Baragona on Twitter: @justinbaragona
Have a tip we should know? tips@mediaite.com