'Think About How You Would Feel': Brother of Seth Rich Implores Hannity to Scrap Segment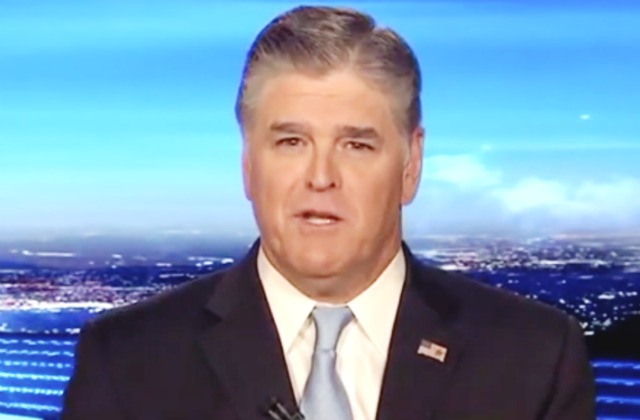 The brother of murdered former DNC staffer Seth Rich has penned an open letter imploring Sean Hannity to cancel an interview scheduled on Tuesday night's show with a hacker who is claiming Rich was involved in the DNC leak.
In a letter to Hannity's executive producer Porter Berry, Aaron Rich — brother of Seth — implored Berry and Hannity to call off a planned interview with hacker Kim Dotcom, who claims to be able to prove Rich's involvement in the leak. Over the Rich family's continued objection, Hannity, as well as other conservative shows and websites, have continued to push the debunked theory that Rich was murdered because he was involved in the DNC leak, and not the victim of a botched robbery.
Aaron Rich says he was approached privately by Dotcom. Rich requested that Dotcom present any evidence privately and have it verified by law enforcement before airing it publicly. While saying that he wanted to give Dotcom the benefit of the doubt, Rich invoked a prior case in which Dotcom was caught using fabricated email evidence to further his agenda.
"(W)e urge you to please, not provide a platform for a person who is known to have pushed false evidence in the past and not allow him to make a mistake like that here."
Aaron Rich added, "Think about how you would feel losing a son or a brother. And while dealing with this, you had baseless accusations of your lost family member being part of a vast conspiracy…It is a travesty that you would prompt false conspiracy theories and other people's agendas rather than work with the family to learn the truth. We appeal to your decency to not cause a grieving family more pain and suffering by allowing your platform to be used by someone to drag our family name through the mud."
NEW: Brother of Seth Rich pleads with @seanhannity to stop spreading conspiracy theory in letter to exec producer https://t.co/Z3VtVk2vRz pic.twitter.com/z0rphLWmXQ

— Oliver Darcy (@oliverdarcy) May 23, 2017
But the letter appeared to have little effect on Hannity. Shortly afterwards, Hannity retweeted and appeared to endorse a statement from Dotcom in which he states some of his claims on the Rich case.
Wow. PLEASE READ ASAP https://t.co/wAmkwQkMMs

— Sean Hannity (@seanhannity) May 23, 2017
UPDATE 2:30 P.M. ET — An hour after Hannity's tweet, Fox News retracted an article on their website about the Rich case for not meeting their editorial standards. Fox news staffers are reported to have major objections to network shows continuing to report on the case.
UPDATE 3:27 P.M. ET — Via CNN's Oliver Darcy, the Rich family thanked Fox News for the retraction.
STATEMENT from Rich family spox: "Family would like to thank Fox News for their retraction"; no comment on Hannity https://t.co/hiJPs4gogN pic.twitter.com/g6MdLwGkj2

— Oliver Darcy (@oliverdarcy) May 23, 2017
UPDATE 3:56 P.M. ET — Per Michael Calderon of the Huffington Post, Hannity has continued to discuss the case on his radio show Tuesday. Per Michael Grynbaum of The New York Times, Hannity said: "For those accusing me of pushing a conspiracy theory, you are the biggest phony hypocrites in the entire world."
Hannity isn't backing off Seth Rich conspiracy theory. On radio, he's aired Assange/Kim Dotcom clips, but no mention yet of Fox retraction.

— Michael Calderone (@mlcalderone) May 23, 2017
Hannity on radio just now: "For those accusing me of pushing a conspiracy theory, you are the biggest phony hypocrites in the entire world."

— Michael M. Grynbaum (@grynbaum) May 23, 2017
[image via screengrab]
——
Follow Joe DePaolo (@joe_depaolo) on Twitter
Have a tip we should know? tips@mediaite.com
Joe DePaolo - Senior Editor