This Exists: White House Issues Reponse To Online Petition Over Extraterrestrial Life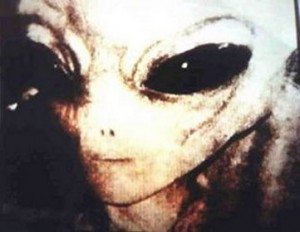 Last week I wrote about the White House "We The People" open government initiative to allow average Americans to bring their concerns directly to the president and the fallout after people learned the White House would be issuing standard responses to all of the petitions. Well, the White House is continuing to respond, and one of the latest shows the White House has no interest in studying whether or not extraterrestrial life exists beyond our planet.
Two separate petitions were created on the site dealing with the "alien problem": "Immediately disclose the government's knowledge of and communications with extraterrestrial beings" and "formally acknowledge an extraterrestrial presence engaging the human race – Disclosure." Both petitions combined have over 17,000 signatures, falling short of the administrations 25,000 signature threshold but still apparently relevant enough to warrant an official response. (Relevant.)
The White House responds to the petitions as diplomatically as possible:
Thank you for signing the petition asking the Obama Administration to acknowledge an extraterrestrial presence here on Earth.

The U.S. government has no evidence that any life exists outside our planet, or that an extraterrestrial presence has contacted or engaged any member of the human race. In addition, there is no credible information to suggest that any evidence is being hidden from the public's eye.
RELATED: Julian Assange Promises Unpublished Cables Contain "References To UFOs"
The response is attributed to Phil Larson, a member of the White House Office of Science & Technology Policy who "works on space policy and communications." He does not completely dismiss the notion of aliens existing on this plane of reality, citing the work being done by SETI and the Mars Science Laboratory, but insists that as of this moment we have no real evidence to support the idea of extraterrestrial existence beyond our planet.
One does wonder why the White House felt it necessary to respond to this petition, but then again, those are the pitfalls of a completely open government initiative.
Have a tip we should know? tips@mediaite.com
Josh Feldman - Senior Editor