Top GOP Senators: Comey Chose to Exonerate Clinton Months Before FBI Probe Concluded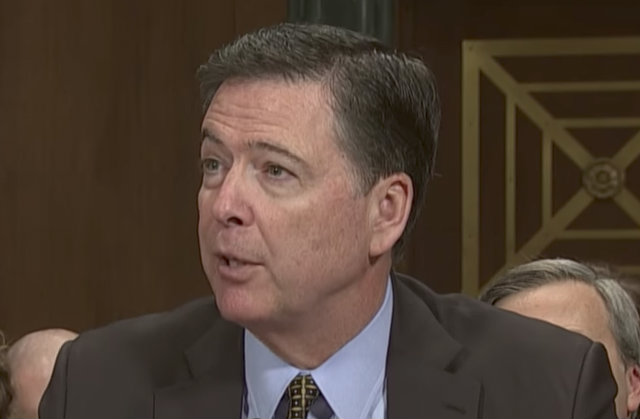 A predetermined outcome?
Transcripts reviewed by the Senate Judiciary Committee revealed that then-FBI Director James Comey had decided months before the FBI's investigation into Hillary Clinton concluded that he would not recommend criminal prosecution.
GOP Chairman Chuck Grassley and Senator Lindsey Graham, chairman of the Judiciary Subcommittee on Crime and Terrorism, had requested for all records that could be related to Comey's firing in 2017 and transcripts they've gathered showed he came to his conclusion in late spring, long before the FBI was able to interview key witnesses, including the former Secretary of State.
In the transcript, the FBI's Principal Deputy General Counsel of National Security and Cyberlaw Trisha Anderson told the Office of Special Counsel that Comey had drafted a statement in early May he would later give at his now-infamous July 2016 press conference that legally exonerated Clinton.
"According to the unredacted portions of the transcripts, it appears that in April or early May of 2016, Mr. Comey had already decided he would issue a statement exonerating Secretary Clinton," the senators wrote in a letter to the FBI. "That was long before FBI agents finished their work.  Mr. Comey even circulated an early draft statement to select members of senior FBI leadership.  The outcome of an investigation should not be prejudged while FBI agents are still hard at work trying to gather the facts."
This letter was addressed to the recently-confirmed FBI Director Christopher Wray.
"Conclusion first, fact-gathering second––that's no way to run an investigation," they added. "The FBI should be held to a higher standard than that, especially in a matter of such great public interest and controversy."
Comey's mishandling of the Clinton investigation was cited by Deputy AG Rod Rosenstein as the reason for his firing, but President Trump later told NBC's Lester Holt that his firing was related to how he was handling the ongoing Russia investigation.
[image via screengrab]
Have a tip we should know? [email protected]