Trump Boasts That the Dollar is Strong While 'World is Blowing Up Around Us'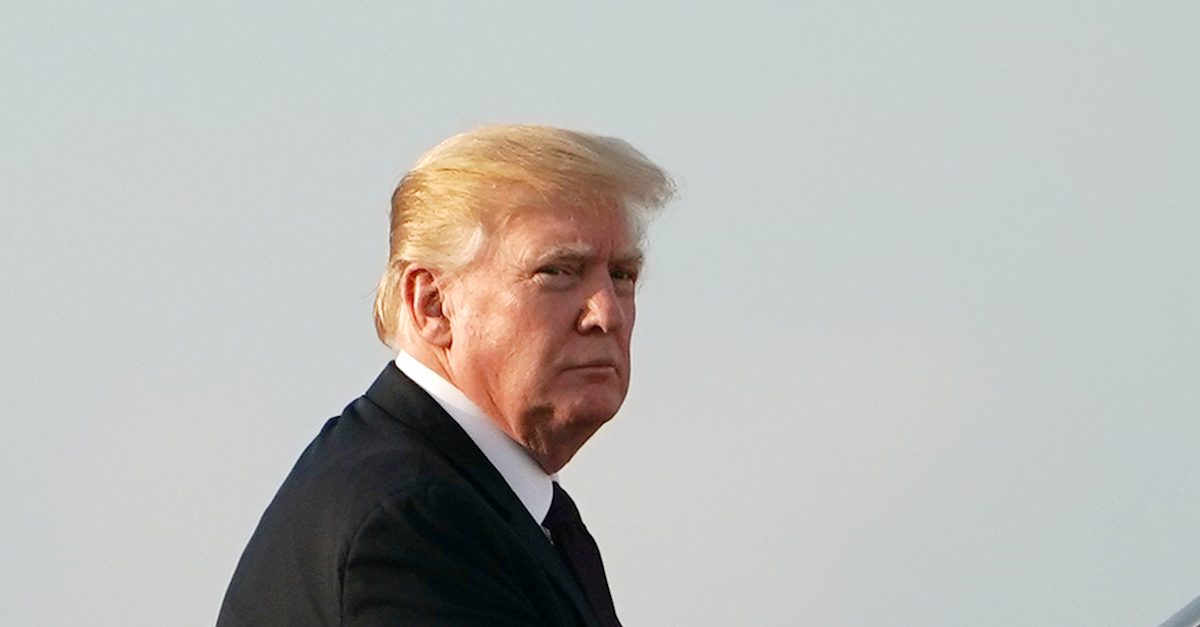 President Donald Trump appears to be taking a different tact on Twitter Monday morning after a weekend of "rage tweets" in complaints of alleged media bias and Witch Hunts.
Trump tweeted Monday morning high praise for the strength of the US dollar amidst a turbulent global scenario:
It is incredible that with a very strong dollar and virtually no inflation, the outside world blowing up around us, Paris is burning and China way down, the Fed is even considering yet another interest rate hike. Take the Victory!

— Donald J. Trump (@realDonaldTrump) December 17, 2018
"Paris is burning" has been an oft-used phrase on pro-Trump Fox News programming since there have been riotous protests in the French capital over a government mandated tax on gas that has since been rescinded.
Paris is Burning is also a groundbreaking 1990 documentary that focused on drag queens living in New York City and their "house" culture. President Trump is presumptively unaware of this historic film that pop culture critics see as the seminal moment that eventually led to a nation that tuned into Will & Grace and, for the most part, embraces same-sex marriages.
(Photo credit: MANDEL NGAN/AFP/Getty Images)
Have a tip we should know? [email protected]