Trump Bodyguard Keith Schiller Leaves White House, Says John Kelly Doesn't Like the President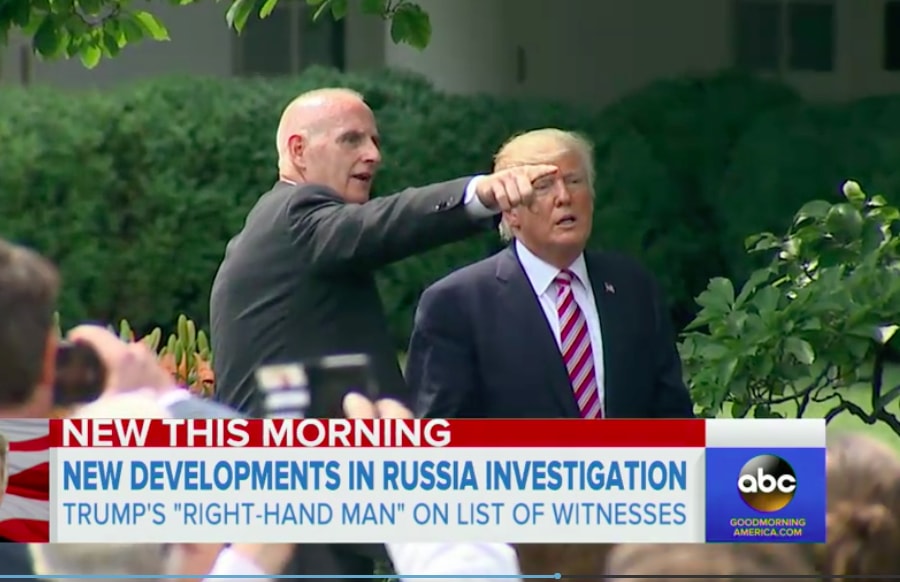 As Keith Schiller prepares to part ways with the president, a new report is shedding some light on his recent conversations with White House officials.
Bloomberg heard from various sources who said Donald Trump is "crushed" his former bodyguard and longtime confidante is about to give up his Oval Office role for a new job in private security. Schiller's new position is believed to pay more than his current one, though White House insiders seemed to confirm previous reporting about how he has grown frustrated with John Kelly's efforts to enforce discipline within the Trump Administration.
Indications are that Schiller lost his open-door privileges when the Chief of Staff tightened his control over who gets to walk in to see the president. Schiller reportedly thinks his role is redundant now that the president has so many people attending to his basic needs, and he is also not reassured by Kelly restricting Trump's access to his most loyal allies.
Per Bloomberg:
Schiller has told friends that working under Kelly is very different, and that he doesn't like the job as much. He has said he believes that Kelly doesn't like Trump personally and is serving as chief of staff predominantly out of a sense of duty to country, according to three people familiar with his views. That has been deeply demoralizing for Schiller, who is accustomed to Trump being surrounded by devoted employees, two people said.
Multiple sources have expressed concern about what it could mean for Trump now that he doesn't have his trusted emotional anchor to lean on. This concern is highlighted by the fact that Schiller was a frequent contact for Trump friends who wanted to pass a word to the president.
[Image via screengrab]
— —
>> Follow Ken Meyer (@KenMeyer91) on Twitter
Have a tip we should know? [email protected]