Trump Reportedly Thinks Fox Covers Him 'Better' Now That Murdoch Took Over for Ailes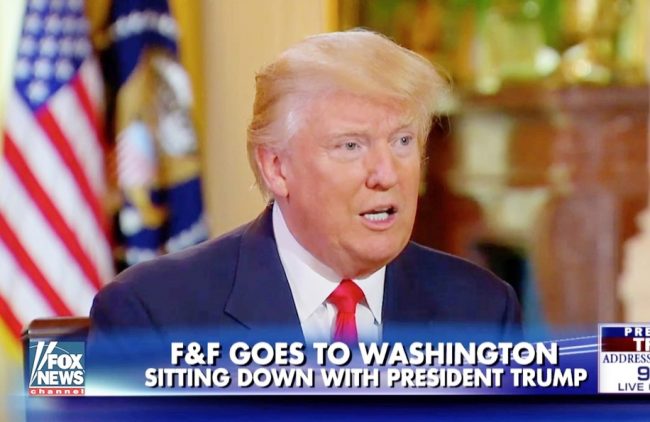 A new CNNMoney report indicates President Trump is very happy with the current Fox News ownership.
You already know that Roger Ailes got the boot from Fox News after the multiple sexual harassment allegations against him came out. You know that Rupert Murdoch is in charge now. You know that Fox is a conservative stronghold and, of course, that they were — and are — Trump's "official" TV outlet, more or less. He gives Fox interviews and much more access than other networks and makes decisions and forms opinions based on their programming.
Remember last year when Ted Cruz accused Murdoch of making Fox the Trump network? Trump noticed, too.
The CNNMoney report cites this tweet from New York Magazine's Gabriel Sherman as the catalyst for their reporting:
Fox News source says Trump was heard on hot mic telling Bartiromo before interview, "Rupert's been a lot better to me than Roger ever was."

— Gabriel Sherman (@gabrielsherman) April 12, 2017
We covered that interview this morning and did note that Maria Bartiromo was especially gleeful and even giggled as she asked the President about missiles he launched at Syria last week. It was absolutely a friendly interview.
Per CNN's White House and Fox sources, Trump is delighted by the coverage he's getting.
"The president has been heard on multiple occasions talking about how Fox's coverage of him has become more positive since Murdoch took the reins at the network … The president 'talks about how the coverage under Murdoch is better than under Ailes,'" they reported.
Have you noticed that at all?
[image: screengrab]
Have a tip we should know? tips@mediaite.com