Trump Slams John Kerry Over Nuclear Deal: 'Shadow Diplomacy' With Iran 'Possibly Illegal'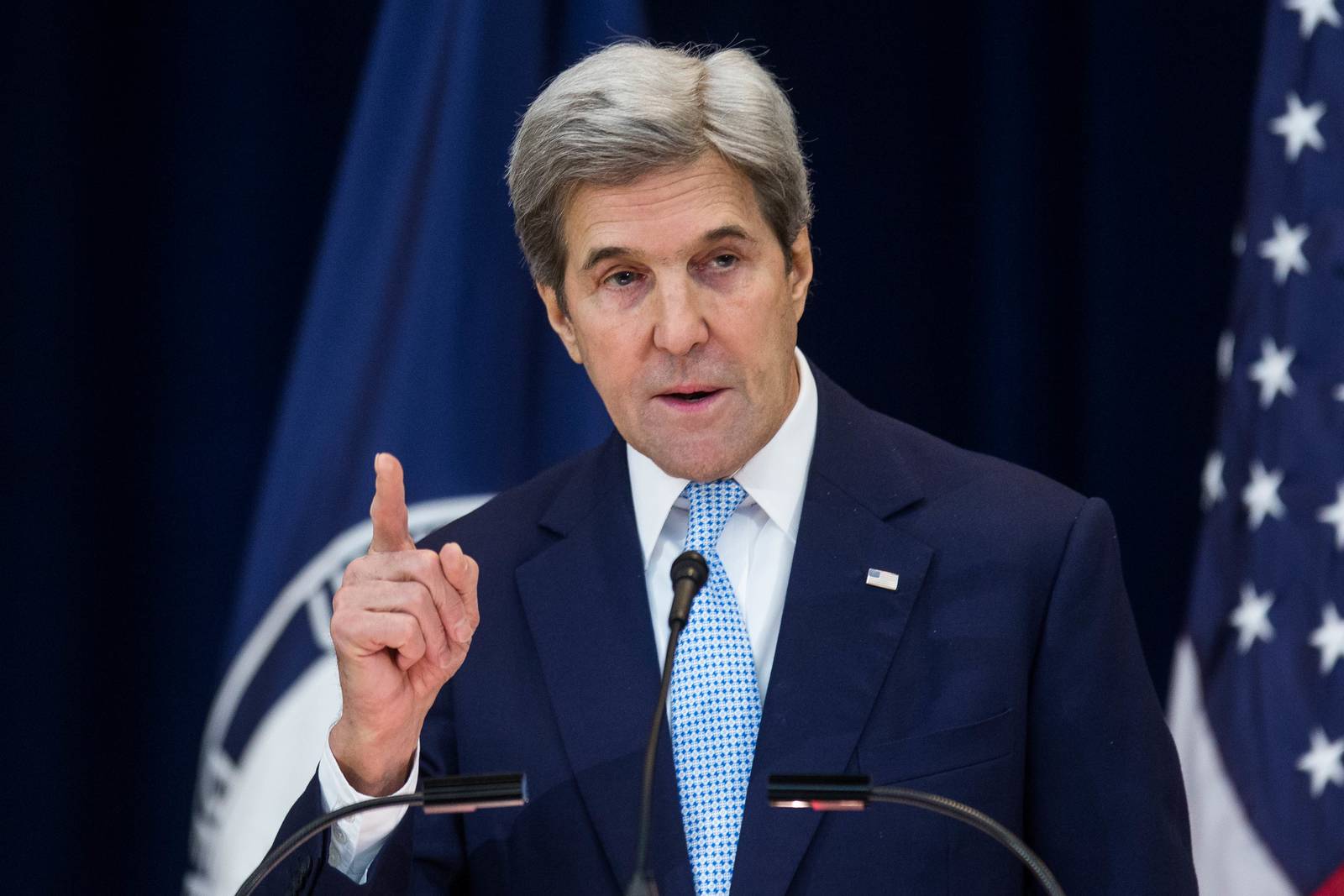 President Donald Trump says former Secretary of State John Kerry's "shadow diplomacy" with Iran to try to save the Iran Deal is "possibly" illegal."
The president's statement on Twitter came after the Boston Globe reported that Kerry met with Iran's foreign minister to try to save the deal, which Kerry helped negotiate while he was the nation's chief diplomat.
"The United States does not need John Kerry's possibly illegal Shadow Diplomacy on the very badly negotiated Iran Deal. He was the one that created this MESS in the first place!" Trump, who has called the Iran agreement "one of the worst deals ever negotiated," tweeted Monday morning.
Trump isn't the only Republican politician who raised the possibility that Kerry's conduct could be illegal.
"Kerry working with foreign governments to save the flawed #IranDeal certainly raises Logan Act questions," Sen. Marco Rubio (R-FL) tweeted Saturday. The Florida lawmaker then pointed out what he called a "double standard" when it comes to the Trump administration and the former Obama administration.
"Imagine if former Sec. Rice had done this to Obama. What would the reaction have been? #DoubleStandard," Rubio tweeted.
UPDATE – 2:06 p.m. EST: Kerry's spokesman has acknowledged the criticism:
A spokesman for @JohnKerry sends over this statement in response to the tweet from @realDonaldTrump pic.twitter.com/Ag9miZrkvq

— Jesse Rodriguez (@JesseRodriguez) May 7, 2018
[image via Getty]
>>>Follow Jon Street on Twitter (@JonStreet) on Twitter
Have a tip we should know? tips@mediaite.com