Trump Tweets Glowing Post-Summit Letter From Kim Jong Un…Which Doesn't Mention Denuclearization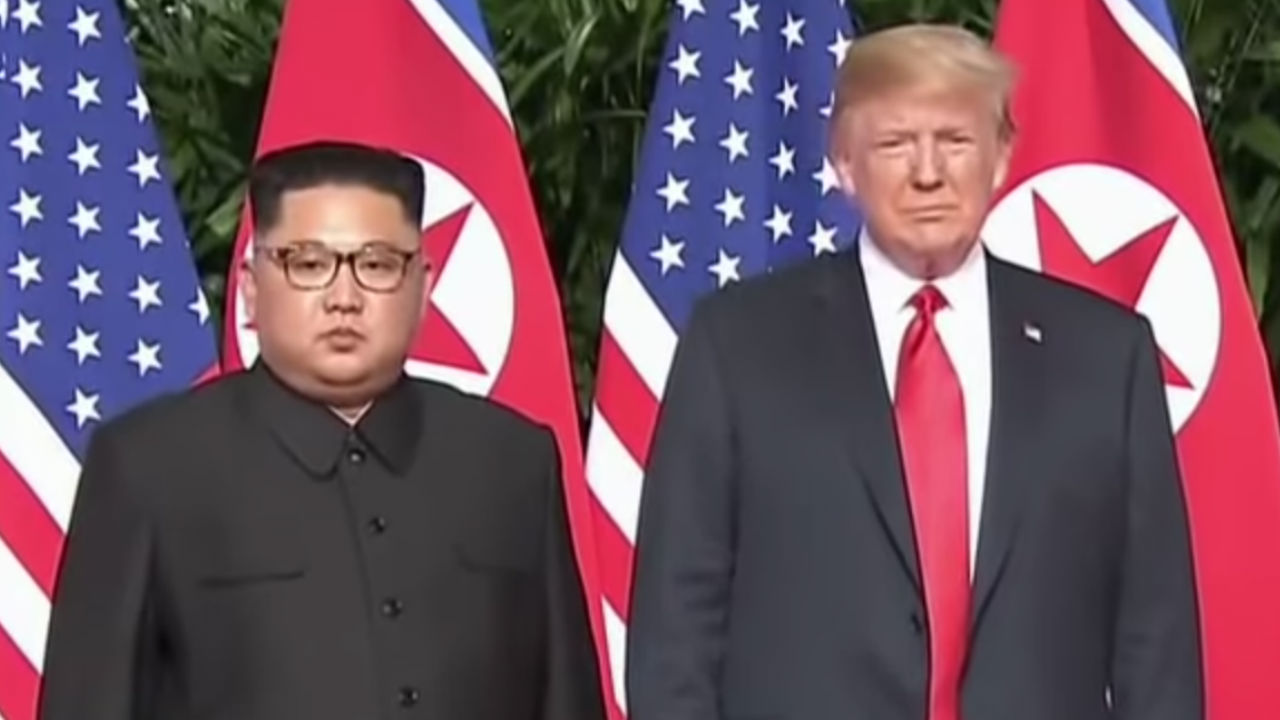 So Donald Trump had some contentious dealings with allies during the NATO summit this week in Brussels. But as far as his relationship with North Korea is concerned, it looks like the president believes things are going along just peachy.
Trump, on Thursday afternoon, tweeted out a letter he received from Kim Jong Un, along with a translated version. The note appears to have been sent on July 5 — based on a line within which states 24 days have passed since the summit in Singapore. Let's have a look, shall we?
A very nice note from Chairman Kim of North Korea. Great progress being made! pic.twitter.com/6NI6AqL0xt

— Donald J. Trump (@realDonaldTrump) July 12, 2018
Kim refers to Trump as "your excellency" five times, praises the "improvement of relations" between the U.S. and North Korea, and expresses hope for a new future. It does not, however, give any mention to the end of North Korea's nuclear program, nor the end of the country's regular human rights abuses.
Ever since Trump's summit with Kim in Singapore, critics have slammed the president for not doing more to challenge Kim, elevating a dictator on the global stage, and touting a pact the two leaders signed which doesn't provide any solid agreement for a denuclearization plan. Recent evidence actually suggests that the rogue nation continues to build up their nuclear infrastructure.
Secretary of State Mike Pompeo recently travelled to Pyongyang to move things forward, though the North Koreans said the talks were "regrettable" afterwards, and U.S. officials were snubbed today when they were supposed to meet with Kim's representatives on the DMZ.
[Image via screengrab]
— —
>> Follow Ken Meyer (@KenMeyer91) on Twitter
Have a tip we should know? tips@mediaite.com