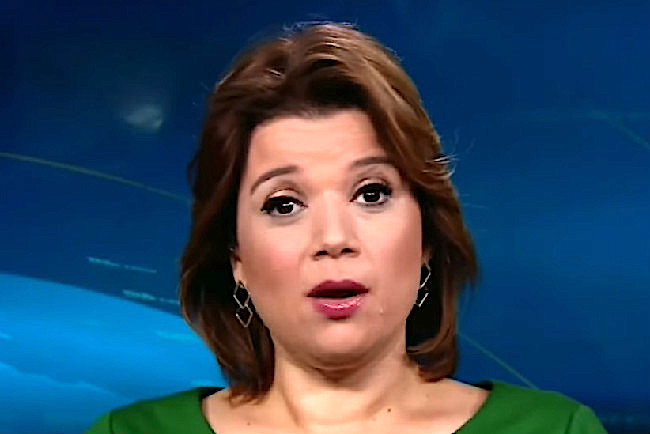 CNN's most outspoken Republican pundit has a history of giving big money to Democrats over the years.
According to a report from LifeZette, Ana Navarro has given over $18,000 to the campaigns of numerous Democrats including Sen. Robert Menendez (D-NJ), Rep. Debbie Wasserman Schultz (D-FL), and former Sen. Bob Graham (D-FL). She also gave $2000 to pro-Democrat organizations Democrats Win Seats and Help Elect America's Team.
Records from the Center for Responsive Politics show that Navarro began giving money to Democrats as early as 1997, the first being to Graham for his pro-immigration legislation like Haitian Refugee Immigration Fairness Act as well as the Nicaraguan Adjustment and Central American Relief Act (Navarro was born in Nicaragua).
Navarro gave two $200 donations to Menendez, as Lifezette suspects, for his position on relaxed immigration regulation. She would later help organize three fundraisers for Menendez in 2006 when the GOP controlled the Senate.
At the time, she told The New York Times, "I want to keep a Republican majority, but not if it means losing Bob Menendez. He's part of our extended family."
Menendez went on to win and as LifeZette noted the GOP lost control of the Senate by one senator. He is now facing trial over fraud and bribery allegations.
The CNN personality also gave $1000 to Wasserman Schultz, who served as the DNC chairwoman until the congresswoman was ousted from that post in 2016.
Navarro took to Twitter to react to the report.
So? Like many Miami R's, I gave to some D's who bucked Party, stood vs Ortega & Castros. Freedom over partisanship. https://t.co/OlCvjyNMbV

— Ana Navarro (@ananavarro) August 28, 2017
"So? Like many Miami R's, I gave to some D's who bucked Party, stood vs Ortega & Castros," she defended herself. "Freedom over partisanship."
On Sunday, Navarro had a fiery exchange with former Trump campaign advisor Michael Caputo after he questioned her stance as a Republican. She pointed out that she "was a Republican when Donald Trump was a Democrat." She also pointed out Trump's lengthy history of donating to Democrats.
Have a tip we should know? tips@mediaite.com