Twitter Explodes Over WH Official Referring to Shooting as 'Reprieve' from Scandals: 'Ghoul'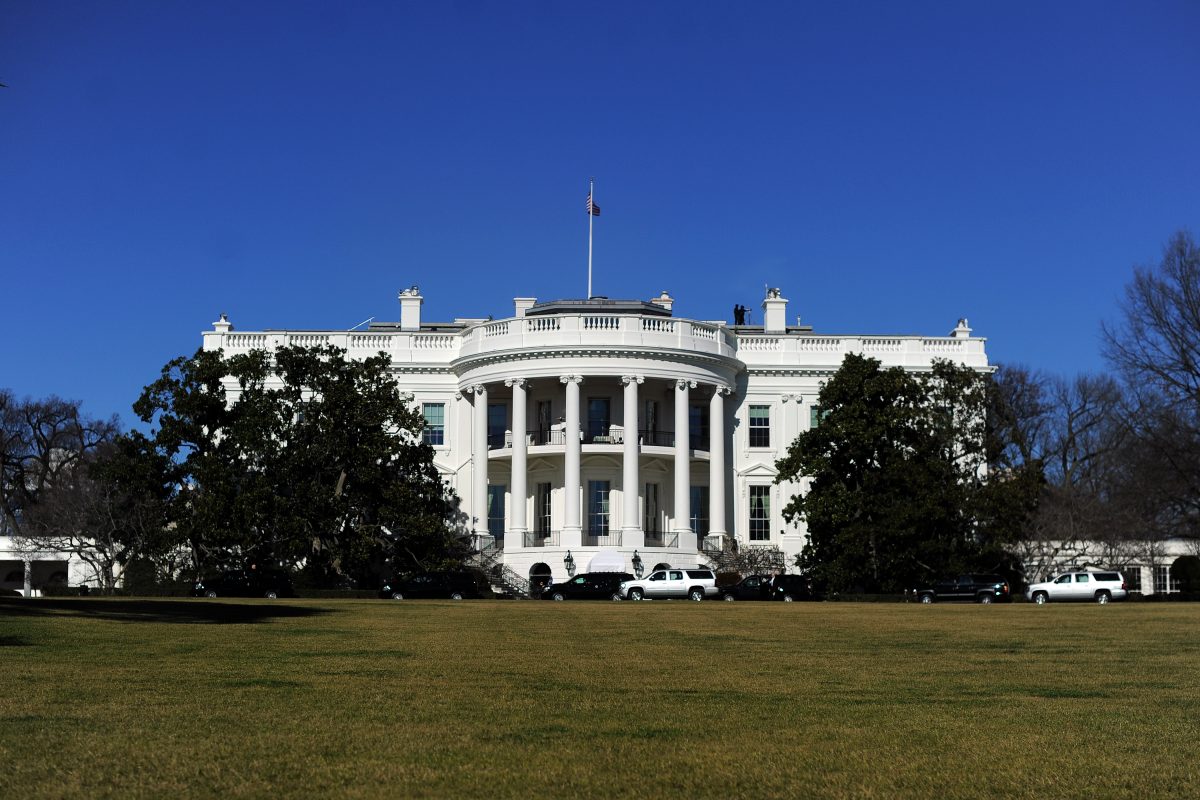 A White House official thought it was a good idea to say this to a reporter:
One White House official said the shooting forced the White House to focus on critical and serious issues — like consoling the victims and trying to heal the nation — rather than getting bogged down in what they view as more trivial West Wing drama.

"For everyone, it was a distraction or a reprieve," said the White House official, who spoke on the condition of anonymity to reflect internal conversations. "A lot of people here felt like it was a reprieve from seven or eight days of just getting pummeled."
That rather shocking quote is contained in a new Washington Post report about the White House seeing the shooting in part as giving them a brief respite from questions about multiple burgeoning scandals.
And a LOT of people were incensed a White House official, even anonymously, would say something like that:
Name them and shame them. https://t.co/8qvriH4318

— Schooley (@Rschooley) February 19, 2018
That a school massacre is a reprieve from having to answer to the public is … telling. https://t.co/OiOKOScJyN

— Kristine Phillips (@kristinegWP) February 19, 2018
"A lot of people feel like it (the killing of 17) was a reprieve from just getting pummeled (news leaking out that two wife-beaters were working in the WH)."

Could we send the administration's leakers to Appropriate Metaphor School? https://t.co/i74A3jfdwK

— Karen DaltonBeninato (@kbeninato) February 19, 2018
This is WAY WORSE than "the President is relieved to be thinking about something that matters." @WestWingWeekly https://t.co/NFE1w5j7dz

— Zack Ford (@ZackFord) February 19, 2018
My God.

A White House Staffer called the Florida shooting a reprieve from 7-8 days of getting pummeled by the press.

A reprieve.

They don't care about those kids getting slaughtered one bit. Trump is golfing and they call it a fucking reprieve. https://t.co/XsXhjkIcCt

— Shaun King (@ShaunKing) February 19, 2018
Sure, 17 innocent people got murdered, mostly kids, but look at the upside!

This is what we're dealing with, folks.
https://t.co/QTnHsfAA5i

— John Schindler (@20committee) February 19, 2018
Children died. https://t.co/EWlo2Zbwiq

— ana marie cox (@anamariecox) February 19, 2018
This White House staffer is a straight-up moron https://t.co/XdHvX5XmR9

— Scott Greer (@ScottMGreer) February 19, 2018
Find this staffer, and fire them and everyone they work with https://t.co/nyOIO88KID

— Jack Posobiec ?? (@JackPosobiec) February 19, 2018
how out of touch does a person have to be to think a school shooting with 17 deaths is a "reprieve" from several days of bad news? https://t.co/iN8asyKqL4

— J Emory Parker | Subscribe to The Post and Courier (@jaspar) February 19, 2018
Whichever unnamed official said this should drown in a vat of shit. https://t.co/RRjihRrnAL

— Scott Weinberg (@scottEweinberg) February 19, 2018
the bar is so low James Cameron can't find it. https://t.co/TZUnDrgWYI

— Zeddy (@Zeddary) February 19, 2018
Here is a White House official discussing the upside of seventeen people being massacred at a Florida high school. https://t.co/Rcvn1PJ3ft pic.twitter.com/OlwvCVA5B5

— Matthew Yglesias (@mattyglesias) February 19, 2018
This is just sick! Trump's White House refers to the mass shooting in Parkland as a "reprieve!"
https://t.co/xpCh0jSKxs

— Amy Siskind (@Amy_Siskind) February 19, 2018
This is disgusting https://t.co/nlWzItXpBv pic.twitter.com/REEeRjP4QN

— Judd Legum (@JuddLegum) February 19, 2018
Why is the White House ghoul quoted here allowed to be anonymous? https://t.co/XZNseAUOQL

— Drew Magary (@drewmagary) February 19, 2018
Whatever White House aide said this is a sick human being. https://t.co/JfMZZWF20l

— Emily C. Singer (@CahnEmily) February 19, 2018
You know you're working in a sh*thole administration when the murder of 17 kids & teachers is viewed as a "reprieve" from the cesspool you're mired in.@realDonaldTrump https://t.co/fh0vY5OTgn

— Col. Morris Davis (@ColMorrisDavis) February 19, 2018
[image via Getty Images]
— —
Follow Josh Feldman on Twitter: @feldmaniac
Have a tip we should know? [email protected]
Josh Feldman - Senior Editor