Twitter Goes Nuts Over Brazile's Hillary/Biden Claim: 'What the Hell Is Donna Brazile Doing'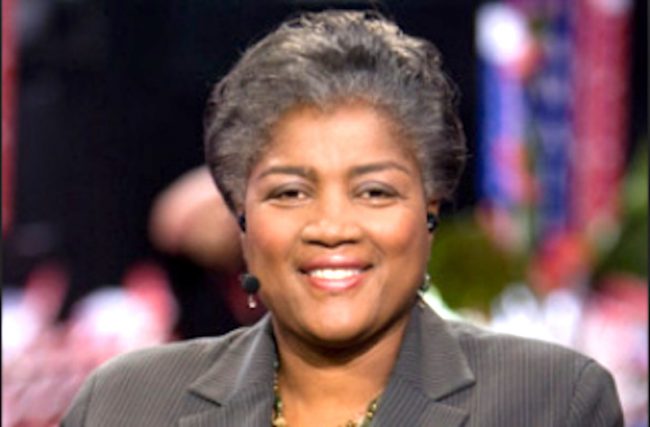 Earlier today, the Washington Post reported that former interim Democratic National Committee chair Donna Brazile's new memoir included her claim that following 2016 Democratic presidential nominee Hillary Clinton's highly publicized fainting spell weeks before the election, she considered replacing Clinton with then-VP Joe Biden.
With this bombshell excerpt coming on the heels of her previous explosive allegation that Clinton "rigged" the nomination process against Bernie Sanders — an accusation that has come under scrutiny after the memo of the DNC/Hillary deal surfaced — it was a given that there would be quite a reaction.
And it would appear that many folks online weren't buying what Brazile was selling.
So to sum up, Donna Brazile was left powerless by Clinton, but also thought she alone had the power to kick Clinton off the ticket. Got it.

— Matt McDermott (@mattmfm) November 4, 2017
it seems thus far that Donna Brazile's book is a good lesson in self-serving unconfirmed revisionism

— Haley Byrd (@byrdinator) November 4, 2017
Donna Brazile is one "Crooked Hillary" away from getting her own show on Fox News.

— Greg (@waltisfrozen) November 4, 2017
I of all people know how hard you have to hustle to sell books these days but this is nuts @donnabrazile – are you gunning for Fox News gig? https://t.co/kWHEsMPwU9

— Reza Aslan (@rezaaslan) November 4, 2017
Donna Brazile, basically: pic.twitter.com/5W6OKuYX0e

— Jeff Asher (@Crimealytics) November 4, 2017
Donna Brazile: "I almost moved Election Day to Christmas, but the chemtrails told me not to."

— Jess Dweck (@TheDweck) November 4, 2017
This is a little startling. Do party chairs have the authority to summarily replace presidential nominees?https://t.co/URUTIiVZDM

— David Axelrod (@davidaxelrod) November 4, 2017
Is Donna Brazile is hell bent on destroying all respect for the DNC? https://t.co/oKogSDajIG

— Patricia Arquette (@PattyArquette) November 4, 2017
The Donna Brazile "Actually, I Have Amazing Political Instincts, And This is Definitely Not Revisionism" Power Hour is a lot of fun. pic.twitter.com/kKqBxhNen4

— T. Becket Adams (@BecketAdams) November 4, 2017
It's still the case that the clearest act of anti-Bernie primary season malfeasance was actually committed by Donna Brazile.

— Matthew Yglesias (@mattyglesias) November 4, 2017
Donna Brazile also advised Hillary in 2009 not to set up a private server and in 2013 not to give those damn bank speeches.

— Josh Barro (@jbarro) November 4, 2017
The Donna Brazile-Carter Page political talk show for CNN is gonna be so lit.

— Daniel W. Drezner (@dandrezner) November 4, 2017
In Donna Brazile's next book she needs to reveal the DNC's secret Donna Brazile Gets To Choose The Nominee agreement.

— Daniel Dale (@ddale8) November 4, 2017
Breaking: Donna Brazile warned Motorola that iPhone was totally going to be a thing.

— Josh Marshall (@joshtpm) November 4, 2017
I don't follow. @donnabrazile, you were gonna unilaterally choose the nominee to replace Clinton? https://t.co/0jtfEBPYnX

— Sam Stein (@samstein) November 4, 2017
I think the big story out of Donna Brazile's book is she is insane.

— Armando (@armandodkos) November 4, 2017
What the hell is Donna Brazile doing….

— John Weaver (@JWGOP) November 4, 2017
Donna Brazile told President Jed Bartlett to come clean about his MS, new book reveals.

— Kaivan Shroff (@KaivanShroff) November 4, 2017
[image via screengrab]
—
Follow Justin Baragona on Twitter: @justinbaragona
Have a tip we should know? [email protected]