Twitter Laughs Over Fake Wolff Book Excerpt About Trump's Obsession With 'The Gorilla Channel'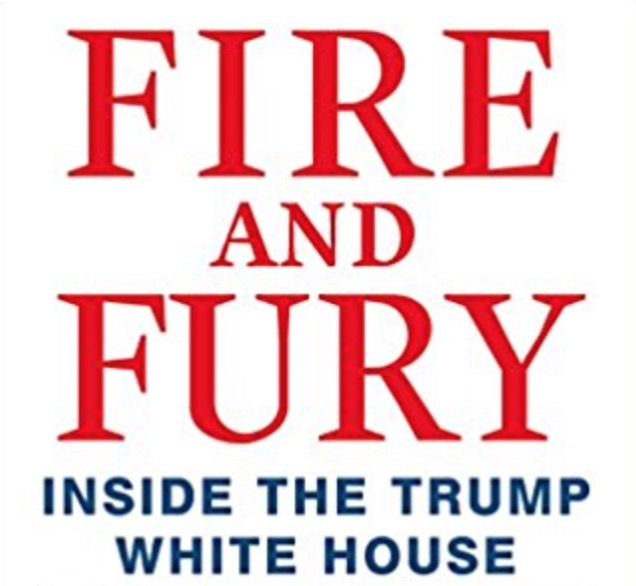 Since excerpts of Michael Wolff's controversial tell-all Fire and Fury: Inside the Trump White House have been circulating, many of the wild details have been disputed by the Trump administration and individuals in the media.
However, a fake excerpt from the book has gone viral. And it's pretty hysterical.
Wow, this extract from Wolff's book is a shocking insight into Trump's mind: pic.twitter.com/1ZecclggSa

— pixelated boat (@pixelatedboat) January 5, 2018
The completely fictional, non-existent portion of Wolff's book shares details of President Trump's rough adjustment to the White House and how upset he was to find out that he no longer had access to the "Gorilla Channel."
Well, despite being fake, Twitter still had tons of fun.
????

— Chris Hayes (@chrislhayes) January 5, 2018
Just in case it isn't clear, this is a fake extract, so now your questions have all been answered :)

— Danielle Ryan (@DanielleRyanJ) January 5, 2018
— Scott Bixby (@scottbix) January 5, 2018
If anyone can write, leave alone believe, that President Trump would spend 17 hours straight watching gorillas fighting on tv, (as this Book extract claims) then that personal is a fool or mad or both. Trump may be childish but this claim is practically impossible

— Andrew M. Mwenda (@AndrewMwenda) January 5, 2018
Some found humor at how believable the "excerpt" is.
I'm dying laughing at how many people aren't sure if this is a real excerpt from the Wolff book or not https://t.co/e6wOJ2zUZB

— Allahpundit (@allahpundit) January 5, 2018
I'm laughing so hard because it's so plausible https://t.co/WZIyhhf5EE

— Rick Wilson (@TheRickWilson) January 5, 2018
The fucking insane thing about this is that you really didn't fly too close to the sun until that final paragraph. The first two actually come across as totally believable.

— Scott Wampler™ (@ScottWamplerBMD) January 5, 2018
I read it three times before I realized it was a joke. It was completely believable until the part about him getting real close and talking to the gorillas. Before that…why not????

— Terry Dresbach (@draiochta14) January 5, 2018
Unfortunately, I can imagine this being true. We're down the rabbit hole, as others have said.

— Beau Brendler (@beau_brendler) January 5, 2018
Others expressed their desire for an actual Gorilla Channel.
I love how this makes fun of Trumpland and also its beyond-gullible critics. Also, I want a gorilla channel for real. https://t.co/6HwPZKsW4X

— Mollie (@MZHemingway) January 5, 2018
I too would watch the Gorilla Channel https://t.co/cZGThXwsvJ

— John Podhoretz (@jpodhoretz) January 5, 2018
Remember folks, this was actually fake news.
[image via screengrab]
Have a tip we should know? tips@mediaite.com