Twitter Mocks Hillary Clinton for Endorsing New Media Platform Verrit: 'Already Doomed to Fail'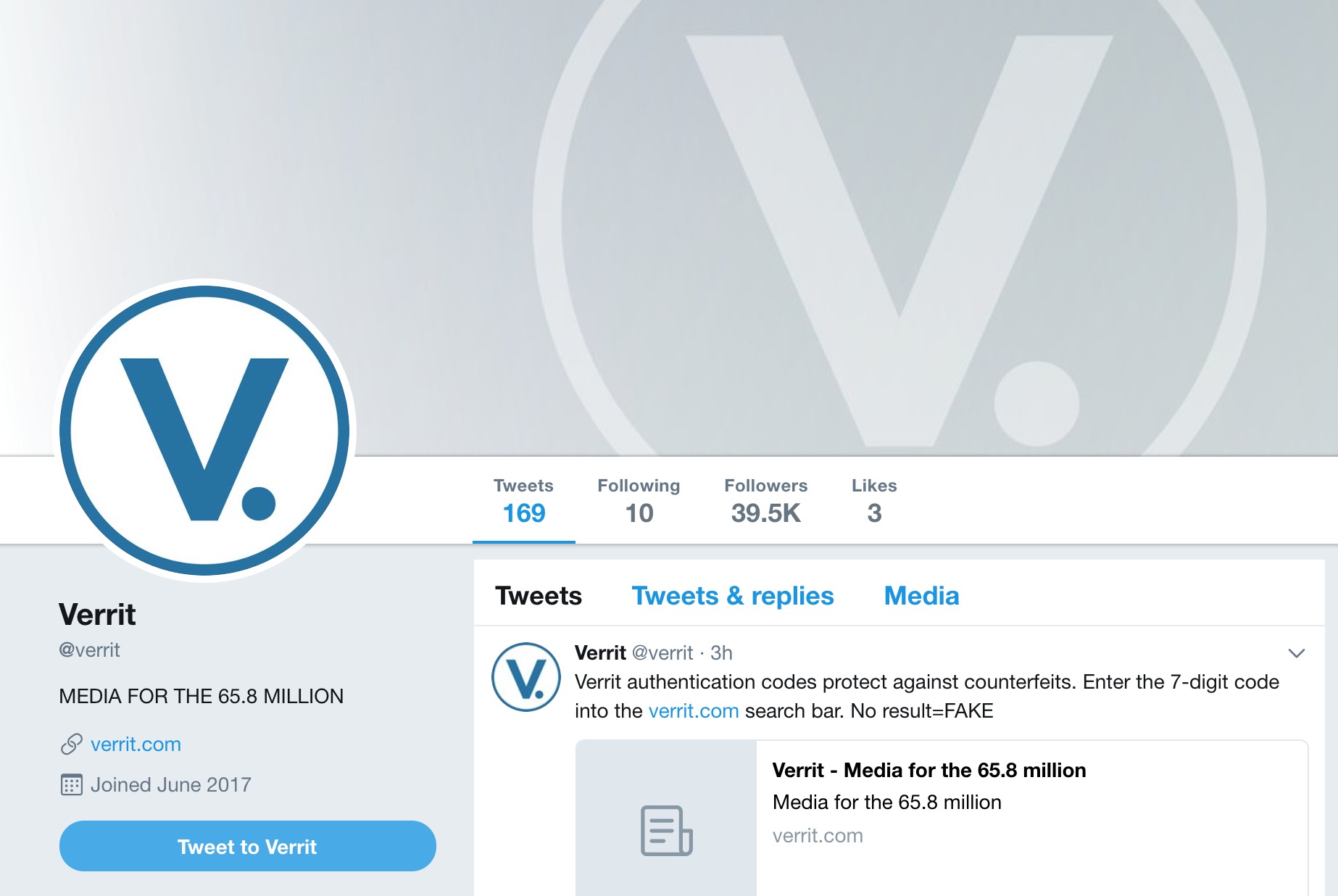 There's a new Hillary Clinton-endorsed media platform making waves on the internet — and many aren't impressed.
The site is called Verrit and it was created to provide "MEDIA FOR THE 65.8 MILLION" — in all caps. The founder & CEO of the site is Peter Dauo, a former Clinton adviser. He says the inspiration behind the platform is to provide content for Clinton voters, who he claims are "unrepresented in the media."
Clinton endorsed the site just eight days prior to her new memoir's release date, titled "What Happened?"
I'm excited to sign up for @Verrit, a media platform for the 65.8 million! Will you join me and sign up too? https://t.co/bOLSMyk6bG

— Hillary Clinton (@HillaryClinton) September 3, 2017
The outlet is designed to package content, including facts and quotes, and turn them into a published, shareable form of media. Verrit also includes a fact-checking feature, as all of their content includes authentication codes that allow users to ensure the information has been accurately shared from the site.
However, many on Twitter weren't pleased with the former Democrat candidate's new media platform of choice, as they took turns roasting the site, its founder Dauo, and Clinton for her election loss. Below are a few of the best responses:
A perfect summation of @verrit's short existence and why they are already doomed to fail: pic.twitter.com/peSxAV4low

— Aleksei? (@AlekseiTheWolf) September 4, 2017
This checks out. I ran this through @Verrit and got Daouthentication code #0116108. pic.twitter.com/ro05kTOm9l

— Scott Wooledge ? (@Clarknt67) September 4, 2017
"Quotations from Madame Secretary Hillary Clinton" didn't quite have as much as a ring to it, so they went with "verrit" pic.twitter.com/Yye4Z7ON3u

— timothy ? faust (@crulge) September 4, 2017
alright I figured out how Verrit works pic.twitter.com/YnjMfBW3vO

— ? Dollars Horton ? (@crushingbort) September 4, 2017
— maple cocaine (@historyinflicks) September 4, 2017
serious question: what are Peter Daou, Tom Watson et al going to do when they find out Hillary isn't running in 2020?

— verrit user (@lib_crusher) September 4, 2017
some really thought-provoking stuff here pic.twitter.com/c4x24PVeKf

— Ashley Feinberg (@ashleyfeinberg) September 4, 2017
been skimming twitter all night and i still have no idea how the Verrit code thing works

— Adam H. Johnson (@adamjohnsonNYC) September 4, 2017
when your friends love to post pic.twitter.com/iqi91zZ1aU

— Amanda Mull (@amandamull) September 4, 2017
[image via screengrab]
Have a tip we should know? tips@mediaite.com