Undercovered: Grandma Thought Google Was Human Being, Wrote the Most Polite Search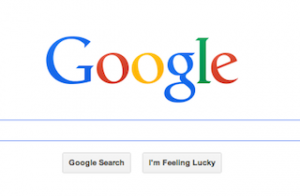 Welcome to Undercovered: our daily feature bringing attention to stories we feel deserve a larger audience.
—
Well, here's a nice one for you that deserves not to fall through the cracks during this rather dismal week.
May Ashworth, an 86-year-old British woman, believed that search queries at Google were handled by human staffers. And so, she did what any considerate human being would do — bolstered her Internet questions with "please" and "thank you."
Ashworth's grandson Ben John was so charmed by the query he found on her computer last week ("please translate these roman numerals mcmxcviii thank you") that he tweeted out a photo, which went viral.
Omg opened my Nan's laptop and when she's googled something she's put 'please' and 'thank you'. I can't ??? pic.twitter.com/hiy2tecBjU

— Ben Eckersley (@Push10Ben) June 9, 2016
"I asked my nan why she used 'please' and 'thank you' and it seemed she thinks that there is someone – a physical person – at Google's headquarters who looks after the searches," John told the BBC. "She thought that by being polite and using her manners, the search would be quicker."
The groundswell of love and enthusiasm for this unusually polite netizen made it all the way to Today Wednesday morning:
Now, the search engine is returning the favor.
Dearest Ben's Nan.
Hope you're well.
In a world of billions of Searches, yours made us smile.
Oh, and it's 1998.
Thank YOU@Push10Ben

— Google UK (@GoogleUK) June 15, 2016
Dear Grandma,

No thanks necessary. ?

Sincerely,
Googlehttps://t.co/vedrVek8nb

— Google (@google) June 15, 2016
—
Undercovered is a new daily feature from Mediaite, bringing attention to stories that warrant more attention — or, in this case, just make us smile. Go through the Undercovered archives here. If you have an idea or a tip, please email us at Undercovered@mediaite.com
Have a tip we should know? tips@mediaite.com