Virginia Lt. Gov. Fairfax Says He Won't Step Down in New Interview After Two Sexual Assault Allegations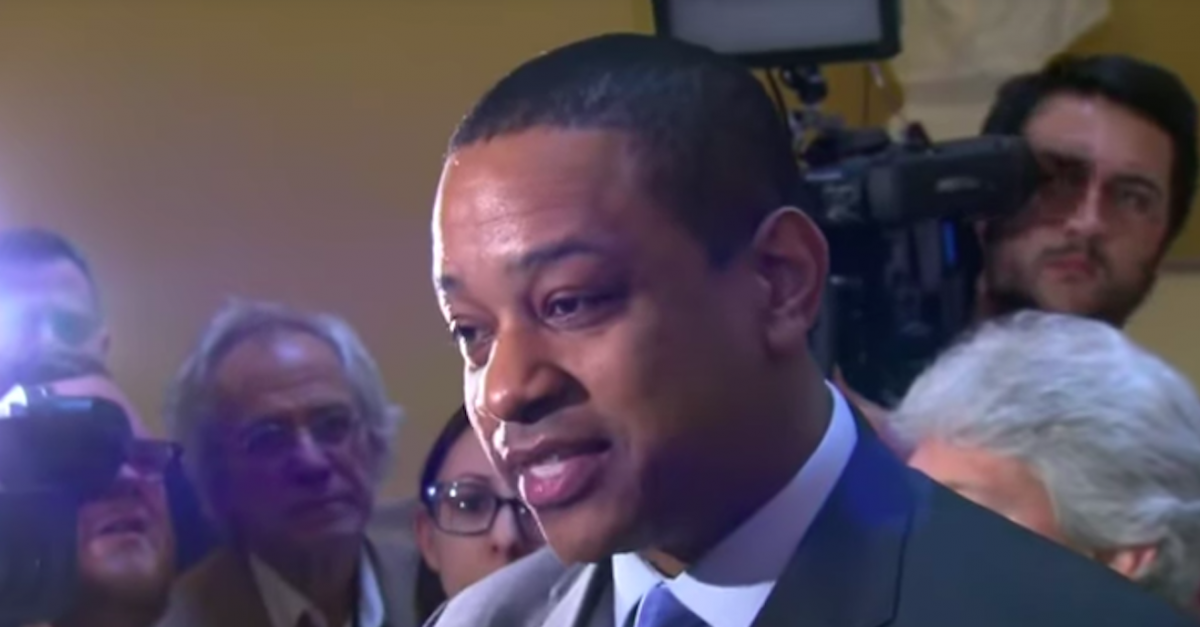 Justin Fairfax, the lieutenant governor of Virginia, has been accused of sexual assault by two women. Many Democrats, including the Virginia Democratic Party, have called on him to resign, but in a new interview last night he said again he will not step down.
Vanessa Tyson and Meredith Watson have spoken out with these serious allegations against Fairfax in the past week. Fairfax has denied both, and in a statement issued after Watson went public, he said, "It is obvious that a vicious and coordinated smear campaign is being orchestrated against me."
Fairfax spoke to the Washington Post and said he is "standing up for due process":
The two women deserve to be heard, but at the same time, he deserves due process, Fairfax said.

"Even in the most difficult times, including ones like these, that's when it's most important to adhere to our highest values as Americans," he said. "And due process is at the heart of our constitutional democracy in order to get to the truth and be true to what we are as Americans. . . . Everyone deserves to be heard. . . . Even when faced with those allegations, I am still standing up for everyone's right to be heard. But I'm also standing up for due process."
When asked in the interview about his comments about a "smear campaign," he "said only that he was 'laser focused' on doing his job as lieutenant governor and 'getting the truth out.'"
One Virginia delegate had planned to introduce articles of impeachment against Fairfax if he didn't resign, but he has backed off for now.
Lt. Gov. Fairfax's interview with the Washington Post saying he has no intention of resigning comes on the heels of Governor Ralph Northam's interview with the Washington Post saying he has no intention of resigning.
[image via screengrab]
Have a tip we should know? [email protected]
Josh Feldman - Senior Editor