Ukrainians awoke on Friday to both the airports in the Southern peninsula of Crimea being occupied by troops that could not be immediately identified as either Ukrainian or Russian. While the troops spoke Russian and insisted they were merely safeguarding the airports from Western Ukrainian "radicals," they wore no national insignia on their uniforms.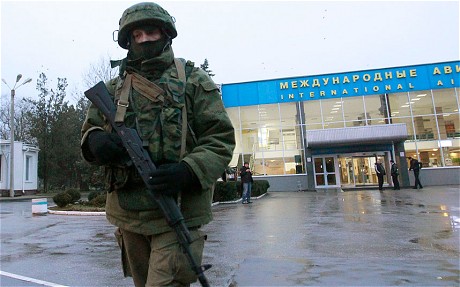 RELATED: Ukraine Calls Armed Militants Taking over Crimean Airports an 'Armed Invasion'
Soon thereafter, Russian troops began appearing along roadways leading to the port city of Sevastopol, where a massive Russian naval base is located on the Black Sea coast.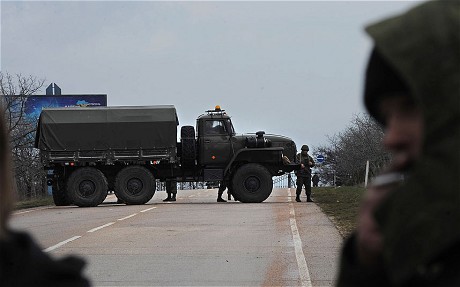 Hours later, Moscow admitted that it had sent ground forces and armored personnel carriers into that pro-Russian peninsula, a move they are required by treaty to provide Ukraine with advanced notice of, in order to safeguard the Russian naval base at Sevastopol.
Journalists on the ground in Ukraine then began to submit dispatches chronicling the movement of convoys of APCs flying the flags of the Russian Federation entering regions of Crimea outside the confines of its Naval base.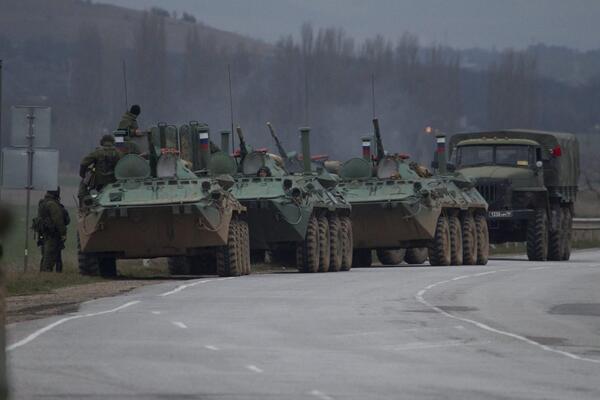 Those reports, which suggested a small-scale Russian invasion of Ukraine was underway, were augmented by amateur photographers taking pictures of fleets of MI-28 Havoc attack helicopters entering Ukrainian airspace:
The Ukrainian government later confirmed that a sortie of 11 attack helicopters entered that country's airspace and landed at an airport in Sevastopol, further cementing Russian control over the airport.
Shortly before noon, Eastern time, on Friday, the British Foreign Office recommended that its citizens immediately evacuate Crimea by any commercial means available to them.
UPDATE: More amateur video of Russian airborne forces entering Ukraine has surfaced:
Images from Simferopol, the regional capital of the autonomous Ukrainian Republic of Crimea, disturbingly reveal that the city's synagogues have been spray painted with "death to Jews" and swastikas: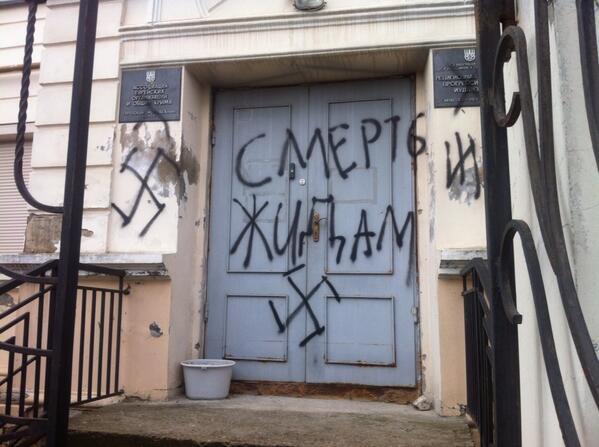 With the region's airports and the capitol all secured by unaffiliated forces linked to Russia, the airspace around Crimea has been closed to flights from Ukraine's pro-European West.
[h/t Interpreter Magazine, U.K. Telegraph ]
[Images courtesy of U.K. Telegraph, AP]
— —
> >Follow Noah Rothman (@NoahCRothman) on Twitter
Have a tip we should know? tips@mediaite.com