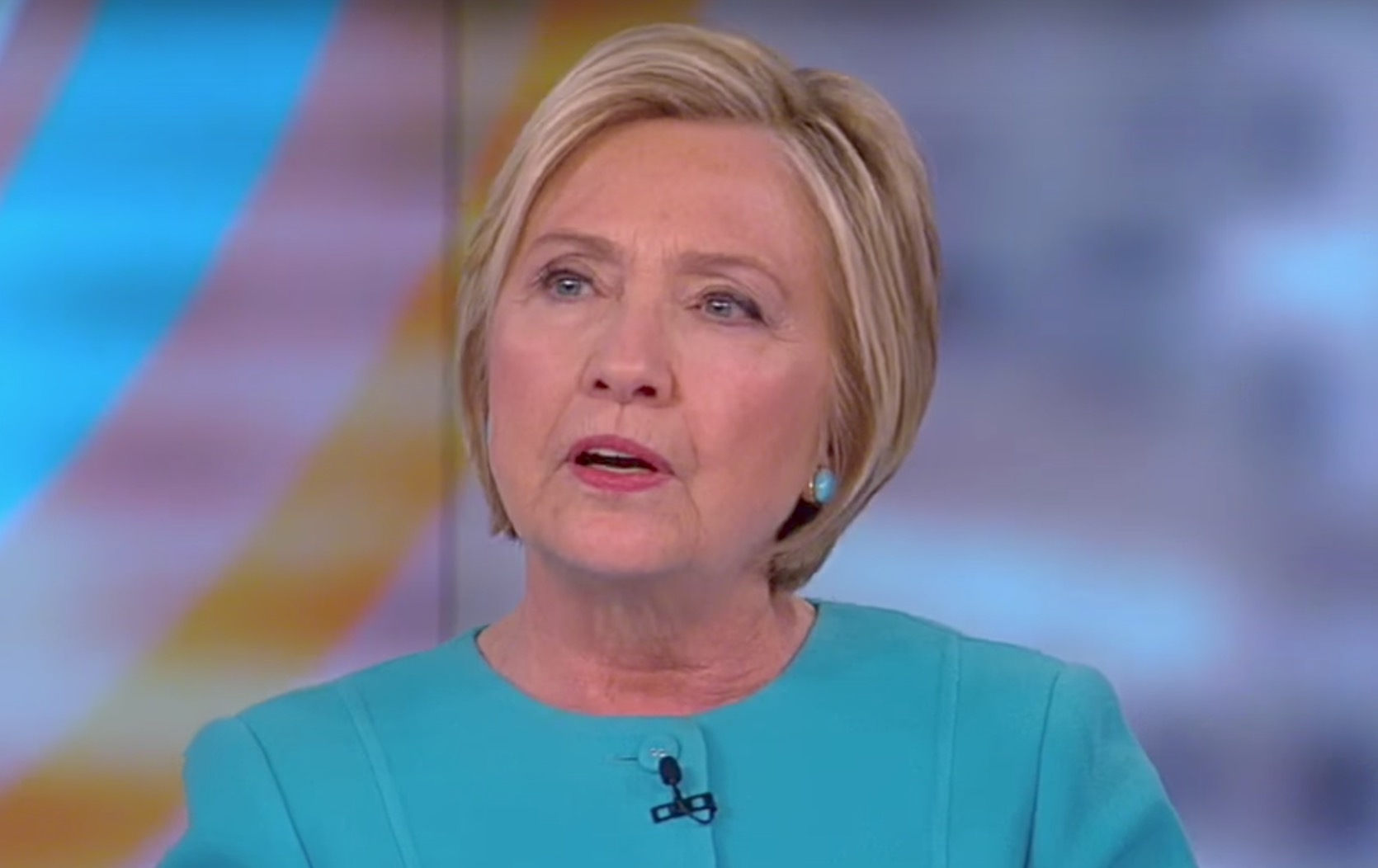 In her new book What Happened, Hillary Clinton decries a number of factors she thinks cost her a presidential election against a reality TV star — including the media.
As detailed by CNN's Brian Stelter, Clinton takes particular aim at conservative news outlets like Breitbart, even grouping the website in with Fox News — both of which she referred to as "dedicated propaganda channels" in an interview with Pod Save America out this week.
As Stelter writes, in calling for "more liberal-leaning shows and publications to counteract a right-wing media apparatus," Clinton decried the "propaganda" like influence right-wing outlets had on throwing the election to her opponent, now-president Donald Trump.
"The other side has dedicated propaganda channels," Clinton said on the Pod. "That's what I call Fox News. It has outlets like Breitbart and crazy Infowars and things like that."
"Fox doesn't even pretend anymore," Clinton continued. "They don't even cover stuff that is not going to promote the Trump agenda."
Pod Save America is one outlet Clinton sees as a viable left-wing media outlet that could work to counteract what she sees as conservative propaganda. Hosted by Obama-bros Jon Favreau, Jon Lovett, Dan Pfeiffer and Tommy Vietor, Pod Save America offers a Democratic-political-operative discussion of the news in Trump's America — replete with advice on how to get politically active and interviews with high-profile guests.
Clinton also bemoaned the broader media coverage of her campaign, which she argued provided too much free airtime to Trump and devoted endless amounts of coverage to her email controversy.
[image via screengrab]
—
Follow Aidan McLaughlin (@aidnmclaughlin) on Twitter
Have a tip we should know? tips@mediaite.com
Aidan McLaughlin - Editor in Chief