White House Reportedly Cracked Down After Aide Secretly Recorded Meetings With Trump, Showed to Friends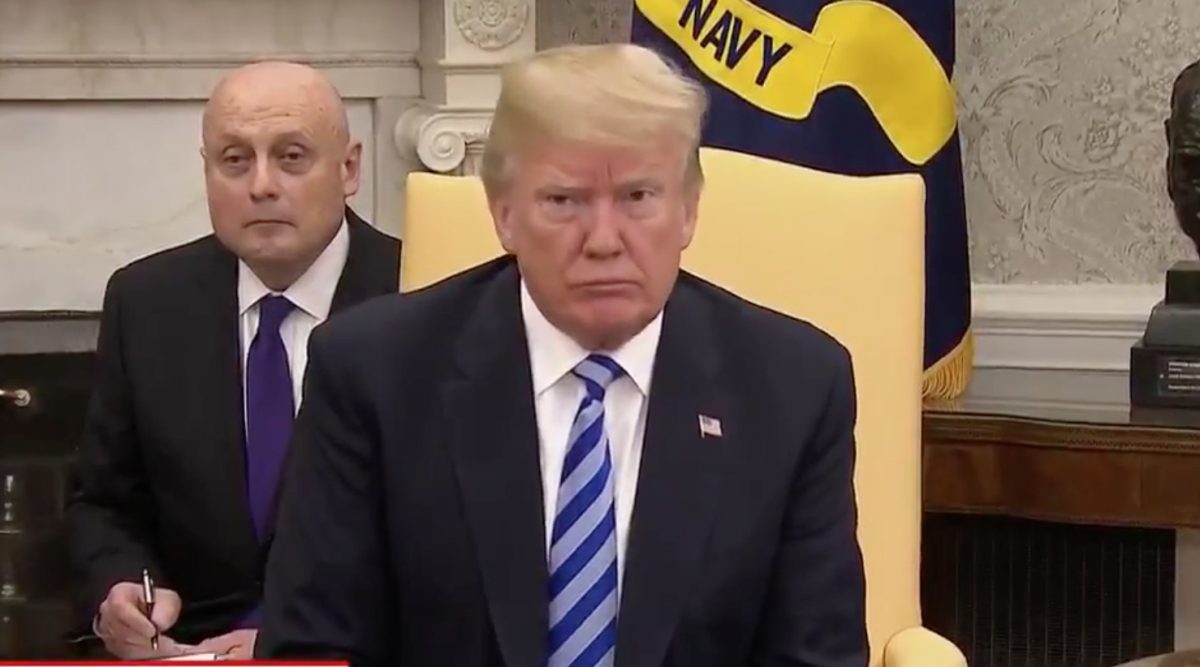 A White House aide secretly recorded meetings with President Donald Trump and then played the tapes to friends to impress them, prompting a crack down, according to a New York Times report.
Katie Rogers and Maggie Haberman's latest report takes a look inside the White House as it struggles to contain leaks and the fallout from a morbid joke made in a private meeting (Aide Kelly Salder, per leaks, dismissed Sen. John McCain's opposition to the new CIA director, quipping that he is "dying anyway.")
White House press secretary Sarah Huckabee Sanders later called a meeting to berate staffers for the leak, and news of that meeting inevitably leaked.
Trump, according to the Times's reporting, "is prone to erupt about his communications team as ineffective and leak-ridden, complaining he has the biggest team and yet he gets 'the worst press.'"
Per NYT:
But in recent months, Mr. Trump, who has never been convinced that his aides have his best interests at heart, has felt increasingly aggrieved. He blames his staff for not delivering better headlines on key initiatives, like tax cuts or a diplomatic breakthrough with North Korea. And he sees leaks as a cause of the distractions that have helped deprive him of those headlines, according to interviews with several current and former White House officials, all who spoke on the condition of anonymity in order to describe internal discussions.
Those grievances reached a fever pitch with the latest White House controversy over the McCain comments, which overshadowed Trump's triumphant scrapping of the Iran Deal and move of the U.S. Embassy in Israel to Jerusalem.
But the crackdown that ensued — which limited the number of staffers present at the daily communications meetings — wasn't the first.
According to the Times, such a response was required after it was discovered that a junior aide was recording Trump and showing it off to friends:
A senior White House official insisted that some of the procedures were meant to keep information secure, not stanch leaks, but other precautionary steps were taken in response to staff carelessness that fueled Mr. Trump's sense of being undermined. In one case, a crackdown came after a junior aide was found to be taping meetings with Mr. Trump and playing them to impress friends, according to several people familiar with the episode.
Have a tip we should know? tips@mediaite.com
Aidan McLaughlin - Editor in Chief