White House Travel Pool Complains They Are Prisoners Of President Obama's Vacation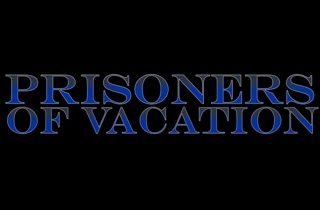 President Obama took a well-deserved vacation last week, and while the conservative media seems to have gotten used to the president being like every other president, and dialed their outrage down to a low hum, the White House travel pool is filling in the gap. AFP photog Jim Watson has published a video report that looks at the tribulations of the traveling White House press pool as they made some whine of their own on Martha's Vineyard last week, complaining that they are "Prisoners of Vacation."
The piece is somewhat facetiously entitled "Prisoners of Vacation," and features some presidential vacation stills, interspersed with pool reporters, cameramen, and photographers complaining about how their lives aren't really their own when the President is on vacation. Reuters correspondent Steve Holland gives the video its title by noting, of the President's vacation, that "We are in spectacular places, but are a prisoner of the White House even here on the road."
Reuters' Jeff Mason also notes that "it can be a little soul draining because you want to get out, you want to move, you want to go, you want to go to bed, and you don't really have any control over your movements at all. You're lucky to have a cool job, but it's, it can be a little rough at times like that."
Prisoners of Vacation from Jim Watson on Vimeo.
I've long been an admirer of pool reporters and their ability to make the best of what amounts to spending your life watching paint dry, but the only thing worse than watching paint dry on Martha's Vineyard is watching it dry at the White House. When there's no briefing, or presidential remarks, or other events, the pooler's day consists of killing time in the hot-ass press briefing room, and waiting for the sweet relief of those four magic words: We have a lid.
When the White House press office calls a "lid," it means the poolers are free to go, and at the White House, this usually happens around 5 or 6 in the evening. During the president's vacation, the pool gets started a little later in the day, around 10 or 11, but they're kept on hand a good deal later. On Saturday the 10th, the first day of the President's vacation, the lid was called at 5:02 pm, but the pool was on the clock until 10:09 pm on Sunday, 7:37 pm on Monday, 9:36 pm on Tuesday, 11:40 pm on Wednesday, and just after midnight on Friday, with an early 2:01 pm lid on Thursday, for good measure. Those are some long, boring hours, but they're not exactly breaking rocks, and when the day is finally done, they're in Martha's frickin' Vineyard. Oz, this ain't.
Have a tip we should know? tips@mediaite.com