Will Charlie Crist Be 'Back on the Cross,' and Other Matt Drudge Election Questions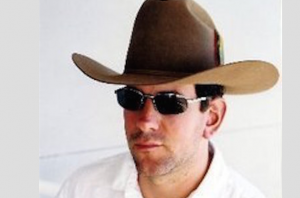 On Election Day Eve, Matt Drudge of the right-leaning Drudge Report sent out a series of questions related to some of the high profile political races that will be settled once all the votes are counted Tuesday.
Lest anyone forget where Drudge's sympathies lie, his tweeted "questions" were a see-through veil to how Drudge views the national landscape.
Question 1: "Did Orman fool them?" Here Drudge is referring to Greg Orman running as an Independent for the U.S. Senate out of Kansas. Many conservatives think he's simply a liberal, running as an independent for political expediency due to the Democratic Party's generally low popularity across the nation.
Question 2: "Is Joni on fast track to super-stardom?" Joni is Joni Ernst, a Republican Senate candidate out of Iowa who charmed conservatives by doing things like cutting a campaign ad that shows her shooting Obamacare dead.
Question 3: "Crist back [on] the cross?" Charlie Crist is the former Republican, former Independent, now-Democrat running for Florida governor, an office he has held previously. Coincidentally, his name is similar to "Christ."
Question 4: "Obama's mini-me win Maryland?" Attached to Drudge's tweet was a photo of President Obama campaigning with Democratic Maryland gubernatorial candidate Anthony Brown, who, like Obama, is a light-skinned black man with an inviting smile.
What's to be gained from these pre-election musings of one of the right's most influential media personalities? Probably nothing. But they serve as a nice contrast to Drudge's good friend Ann Coulter, who wrote Monday on her website that should things go sour for Republicans on Tuesday, "all that will be left to do is track down the people responsible and kill them."
Did Orman fool them?
Is Joni on fast track to super-stardom?
Crist back of the cross?
Obama's mini-me win Maryland? pic.twitter.com/CcpaoMi4dn

— MATT DRUDGE (@DRUDGE) November 4, 2014
[Photo via Twitter]
— —
>> Follow Eddie Scarry (@eScarry) on Twitter
Have a tip we should know? tips@mediaite.com