Zoinks! New Poll Shows More Backlash Against Senate Defeat Of Background Checks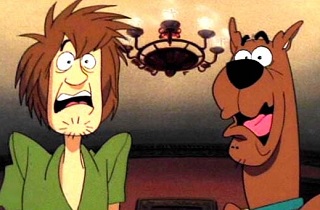 Evidence continues to mount that the U.S. Senate's sabotage of the Toomey/Manchin background check bill could come back to haunt those who engineered it. Last week, a Public Policy Polling survey showed that Sen. Kelly Ayotte's "no" vote on background checks could cost her dearly in the next election, and that was before Gabby Giffords started twisting the knife. A new PPP poll shows that "no" votes from Senators Jeff Flake (R-AZ, NRA rating=A), Lisa Murkowski (R-AK, NRA rating=A), Mark Begich (D-AK, NRA rating=D), Rob Portman (R-OH, NRA rating=A), and Dean Heller (R-NV, NRA rating=A) have dropped them into varying degrees of hot water with voters.
Some highlights from PPP's press release:
* 52% of (Arizona) voters say they're less likely to support Flake in a future election because of this vote, compared to only 19% who say they're more likely to.

* Additionally voters say by a 21 point margin, 45/24, that they trust senior colleague John McCain more than Flake when it comes to gun issues.

* Lisa Murkowski's approval is down a net 16 points from that +21 standing (in February) to +5 with 46% of voters approving and 41% now disapproving of her.

* 39% of (Alaska) voters say they're less likely to vote for each of Begich and Murkowski in their next elections based on this vote, while only 22% and 26% say they're more likely to vote for Begich and Murkowski respectively because of this.

* Rob Portman's approval has dropped a net 18 points over the last 6 months from +10 (35/25) in October to now -8 (26/34) in April.

* 36% of voters in Ohio say they're less likely to support Portman in a future election because of this vote to only 19% who consider it to be a reason to support him.

* Nevada's Dean Heller has seen a more modest decline in his approval numbers, from 47/42 right before the election to 44/41 now. However with the independent voters who were critical to his narrow victory in November, his approval has dropped from 52/37 then to now 42/42.

* 46% say they're less likely to support Heller the next time he's up for reelection compared to only 25% who are more likely to because of this vote, and as we saw last fall Heller has very little margin for error.
Those inclined to look for a reason to ignore these polls will find that the full results predictably show that, in most cases, the "no" vote helps these senators with Republican voters, but not all. In Arizona, 35% Republicans said were less likely to vote for Jeff Flake because of his "no" vote, with on;y 34% of Republicans saying they'd be more likely to vote for him because of it. Democrat Mark Begich also had such a deficit with GOP voters, with 32% less likely, to 27% more likely.
However, in every case, about twice as many independent voters said the "no"vote made them less likely to vote for one of these senators than those who said it would make them more likely. Rob Portman was hurt most with independents, who were 51% less likely, to 17% more likely, to vote for Portman based on his vote.
The mainstream media has continued to reinforce the narrative that the NRA has political energy on its side, despite evidence to the contrary. Even way back in February, a PPP poll showed that an NRA endorsement was a net negative for candidates, and another poll from last week showed many more Americans disapproved of the vote than approved of it.
It's tempting to equate these results with the ill-advised "shoot first, ask questions later" adage, but the questions were asked before these votes were made. All of these senators knew that voters overwhelmingly supported background checks before they conspired to defeat them. If the bill does come up for a vote again, maybe their political cowardice will work in our favor.
Have a tip we should know? tips@mediaite.com