CBS News Reporter: People Will 'Forever Remember' Kirstjen Nielsen For Child Separation Policy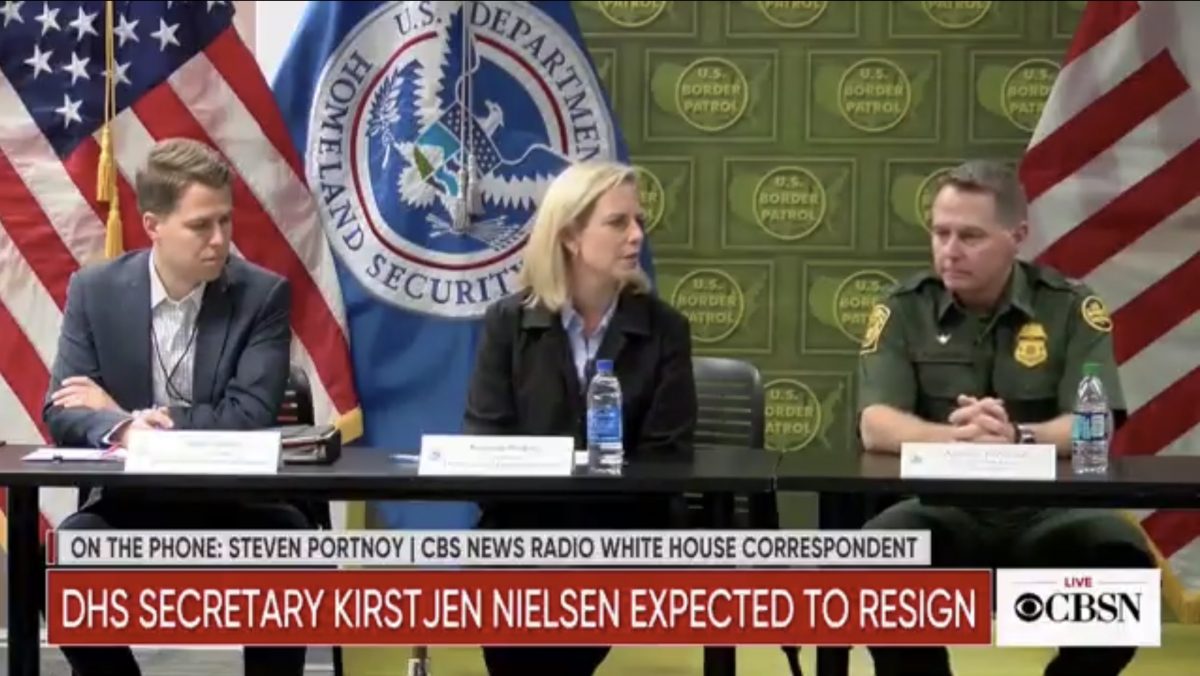 Kirstjen Nielsen is officially out as Secretary of Department of Homeland Security and not everyone thinks she will be remembered fondly.
Speaking on CBS News on Sunday, reporter Steven Portnoy said that the now former DHS head will be "forever" remembered for her policy of child separation.
Asked what kind of legacy Nielsen will leave, Portney said this: "Well, one of things that people will surely  forever remember when it comes to Kirstjen Nielsen's service as Homeland Security Secretary is matters that the administration dealt with with the zero tolerance policy in the Spring of 2018."
He further noted that Nielsen insisted it was not an intention of the administration to separate children from their parents and even told him she was "offended by the notion" that child separation was something the Trump administration intended to do.
.@stevenportnoy: One of the things that people "will surely forever remember" about Kirstjen Nielsen's time as DHS secretary is the "zero tolerance" policy resulting in family separations at the border https://t.co/Pk2EDPD4el pic.twitter.com/ZRoivMcBCS

— CBS News (@CBSNews) April 7, 2019
Have a tip we should know? [email protected]