Got a Spare $1,000? Well Congrats, You Can Get VIP Tickets to Sean Spicer's Book Party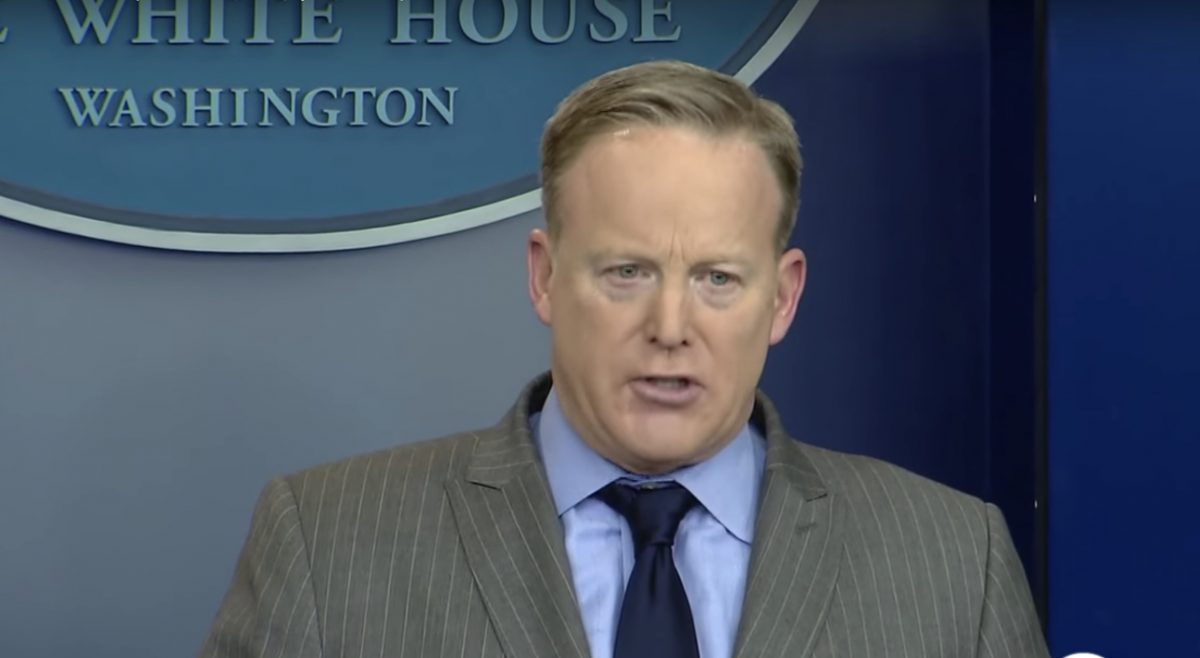 If you want to attend a July 24 book party for former Trump White House Press Secretary Sean Spicer's new Trump-friendly tell-all, be prepared to pony up.
Tickets for the party, which feature Spicer talking about his journey in becoming an author, are going for as much as $1000, according to CNN.
The July 24 event will be held at a ritzy Washington DC location. In addition to food, drinks and a chance to hear Spicer talk, Fox News' Katie Pavlich will be on hand to lead a Q&A.
For those unwilling to shell out $1000, the much cheaper "press corps" seats only cost $30 and include a copy of Spicer's new book,  which is pre-selling on Amazon for just over 20 bucks. 
Press corps attendees, though, will miss out on the VIP reception. For the full $1000, you can bring 3 of your friends, get your books personalized by Spicer and be named as part of the host committee. It is unclear if the $1000 price point gives you a chance to ask, and get your question actually answered, by the former Press Secretary.
Asked about the ticket costs, Spicer told CNN he was not benefiting from any profits made on the ticket sales and it was the organizers who set the price, not him.
"We are extremely grateful for the tremendous support we have received surrounding the launch of my book and are thankful for the generosity of the hosts for providing an amazing venue that is able [to] support what will definitely be a great event," Spicer said.
In addition to the July 24 paid event, an invite-only event will be held at Trump International Hotel in Washington, DC on July 26th. That event will be hosted by Donald Trump Jr., Lara Trump and others.
President Donald Trump has also promoted Spicer's book on his Twitter feed, writing of the book, "Really good, go get it!"
[Image via screengrab]
Have a tip we should know? tips@mediaite.com