Trump Pleads with DeSantis Donors to Jump Ship In Memo Blasting Gov's 'Collapsing Numbers'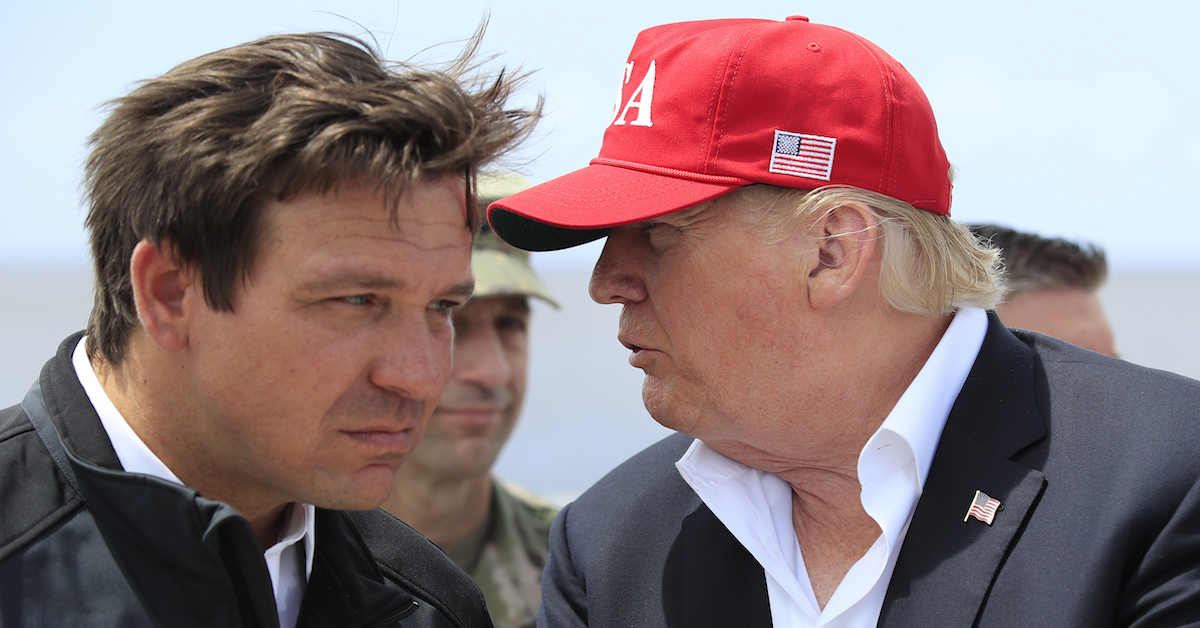 Donald Trump reached out directly to a potential opponent's donors, his campaign releasing a memo insisting the former president will inevitably be the 2024 Republican presidential nominee.
Politico obtained the memo sent to donors to Florida Governor Ron DeSantis (R), who has been racking up 2024 endorsements despite not actually being in the race. Rep. Thomas Massie (R-KY), for instance, gave DeSantis his endorsement this week. The memo highlighted Trump's "huge numbers" and DeSantis' "collapsing numbers" and even included the campaign's own polling to tout his strength going into 2024.
Politico reported:
In a memo to DeSantis' donors obtained by POLITICO, Trump's campaign on Tuesday evening sought to paint the former president as the inevitable nominee and urged DeSantis' donors to jump ship.

"The two things the memo illustrates are the President's huge numbers and Governor Ron DeSantis' collapsing numbers," the Trump campaign wrote in the memo. "Now is the time to demonstrate your support and join" the Trump effort.
Trump campaign pollster John McLaughlin also highlighted in the memo Trump's recent lead over DeSantis in polls, his recent indictment in Manhattan only acting as a boost in support among his base. In the campaign's own polling of 1000 likely 2024 voters, the campaign claimed Trump led President Joe Biden, 47 percent to 43 percent. Biden has also not officially announced a 2024 run.
In his first post-indictment poll, Trump was leading DeSantis in 2024, 57 percent to 31 percent, according to Yahoo/YouGov data. That was a tripling of support for Trump against DeSantis since the last survey only two weeks prior.
Have a tip we should know? tips@mediaite.com