MSNBC Suffers Sharp Drop from Average Thursday Ratings with Trump Town Hall; Fox Soars to 1M in Primetime Demo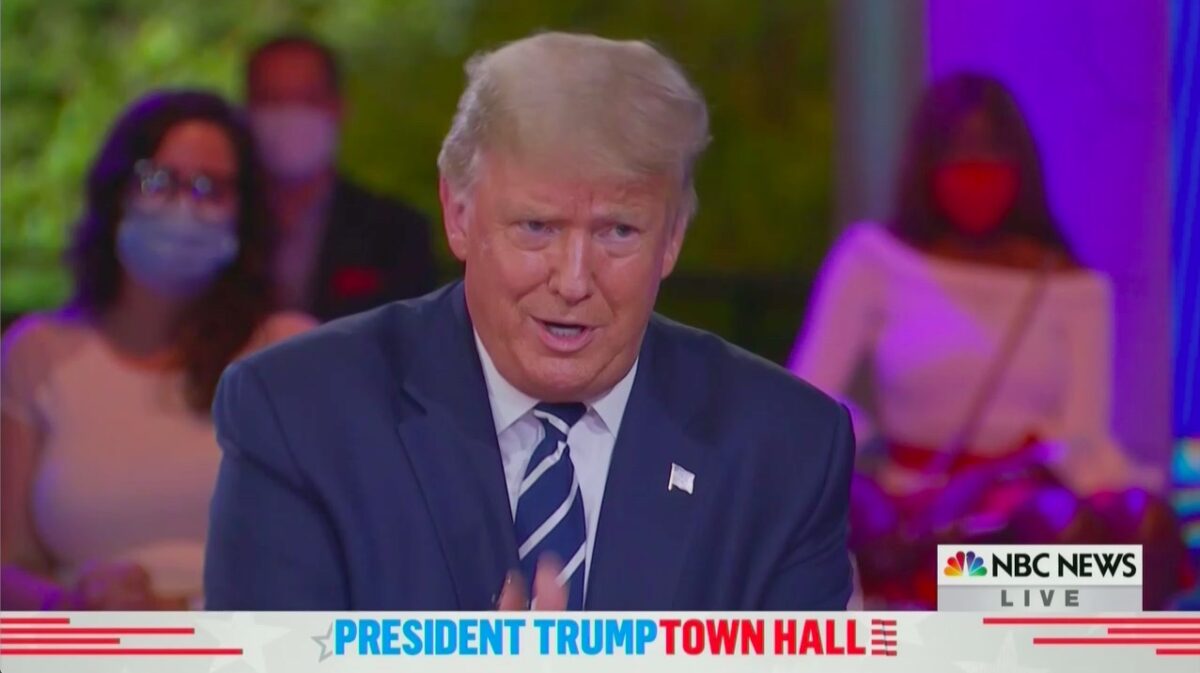 NBC's last-minute decision to host a town hall for President Donald Trump ended up penalizing its own cable news network, MSNBC, which experienced a sharp drop from its previous month's average Thursday ratings at 8:00 p.m.
Across all three of its channels, NBC reached 13.0 million viewers with its hour-long Trump town hall. But those ratings fell noticeably short of ABC News' simultaneous town hall with Democratic challenger Joe Biden, which won the duel in political programming with 13.9 million.
MSNBC's share of the Trump town hall audience came to 1.83 million total viewers. But as All In host Chris Hayes noted on Twitter on Friday, his 8:00 p.m. audience for the three days before the town hall averaged nearly 20 percent higher ratings. And the town hall's number was also an even steeper 30 percent drop from the previous Thursday's overall audience.
Our three shows this week before the town hall averaged 2.25 million, so yes.

— Chris Hayes (@chrislhayes) October 16, 2020
While that storyline played out on MSNBC, Fox News was soaring to huge numbers in primetime. Thanks to Hannity and The Ingraham Angle blowing past the seven-figure viewer mark in the coveted 25 – 54 age demographic, Fox averaged an even one million viewers in the demo during Thursday primetime. That easily surpassed the higher A25 – 54 numbers also seen by CNN (649,000) and MSNBC (585,000). In overall viewers, Fox cracked the five million viewer mark, which was barely exceeded by the combined total viewers of CNN (2.23 million) and MSNBC (2.87 million).
From 6:00 a.m. to 2:00 a.m., Fox also claimed cable news victory on Thursday. In the demo, it won with 569,000 viewers, besting CNN's 390,000 and MSNBC's 301,000. Overall, Fox News landed in first with 3.06 million total viewers, while MSNBC came in second with 1.76 million, and CNN trailed behind with 1.40 million.
Have a tip we should know? tips@mediaite.com