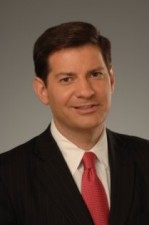 Game Change, the book out today by Mark Halperin and John Heilemann, is  making waves in NY and DC with its sensational revelations about the 2008 presidential campaign. One of those excerpts, posted by The Atlantic's Marc Ambinder, struck me as just a bit hypocritical. It concerns Cindy McCain and a previously discredited rumor, resurrected in Halperin's book.
Here's the passage, as posted by Marc Ambinder:
McCain aides confront Cindy McCain over reports that she had an extramarital affair (page 281):
"The man was said to be her long-term boyfriend; the pair had been sighted all over town in the last few years. Members of McCain's senior staff discussed the unsettling news, and their growing concerns that Cindy's behavior had been increasingly erratic of late. [John] Weaver and others suspected that the Cindy rumor was rooted in truth. It was upsetting, Weaver believed, but not a threat."
This is exactly the kind of thing that a vociferous media critic pointed out, in the wake of the 2008 election, as an example of "extreme bias, extreme pro-Obama coverage," and a "disgusting failure" by the media. In fact, the exact thing:
"The (New York Times) story about Cindy McCain was vicious. It looked for every negative thing they could find about her and it cast her in an extraordinarily negative light. It didn't talk about her work, for instance, as a mother for her children, and they cherry-picked every negative thing that's ever been written about her."
That defender of Cindy McCain's virtue was…Mark Halperin.
I haven't read the book yet, but unless Ambinder left out the part where Halperin has ironclad sourcing and actual facts, Game Change seems to do little more than repeat a rumor, and add to it a rumor that a McCain adviser believed the rumor.
Also interesting, given Halperin's November 2008 j'accuse to the rest of the media (while he was already writing the book with Heilemann), is the fact that Marc Ambinder has released excerpts that devastate McCain, Harry Reid, Bill and Hillary Clinton, and Sarah Palin, but describes the parts of the book about Obama thusly:
About Obama himself the book includes plenty of observations about his manner and temperament, many astute and some original, though no earth-shattering revelations.
Physician, get thyself out of the tank.
Have a tip we should know? tips@mediaite.com