NY Times Issues Semi-Apology For Nazi Profile: 'We Regret' Offending 'So Many Readers'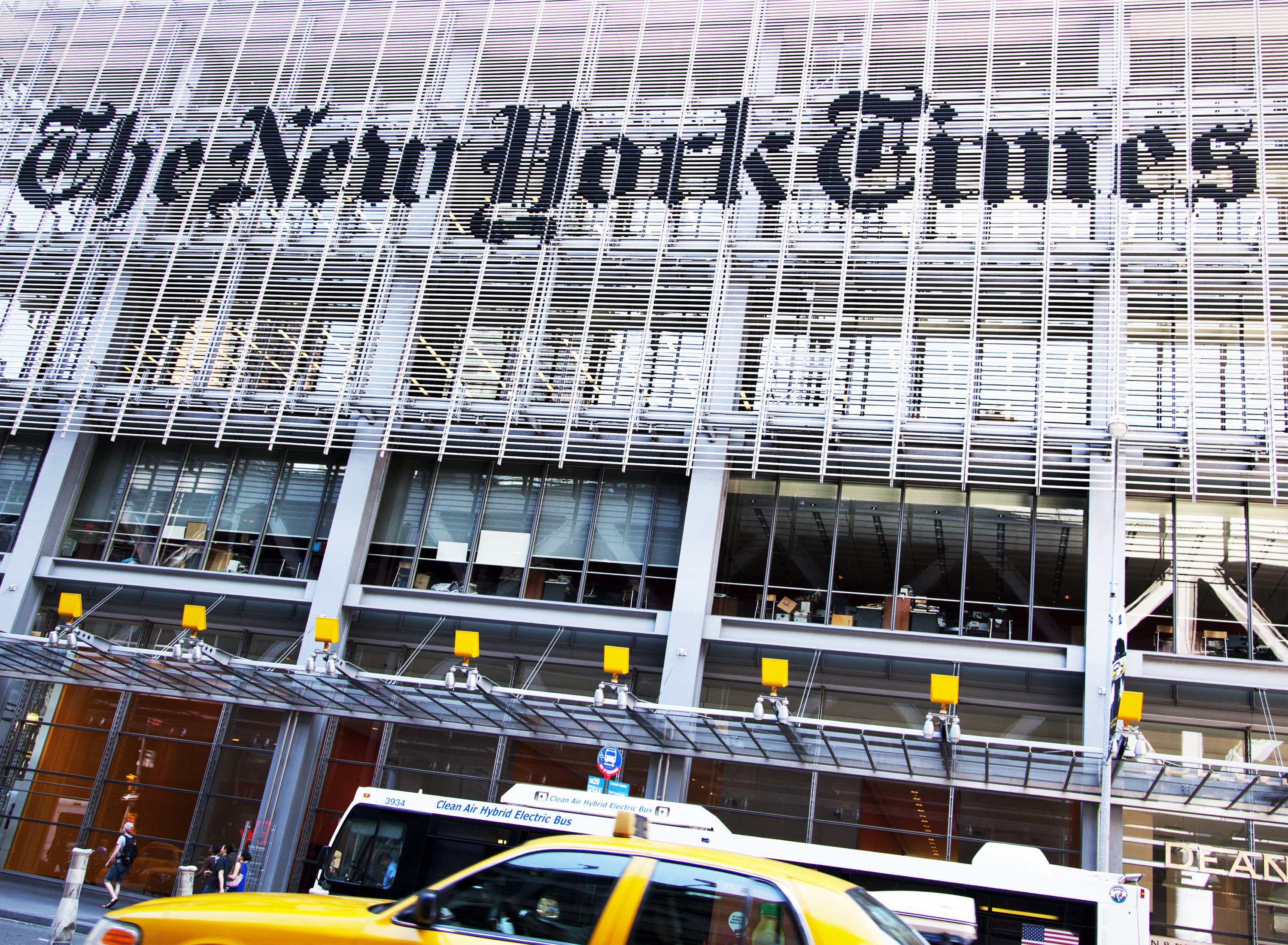 After the New York Times received widespread backlash for profiling a white nationalist — in a piece originally titled "The Nazi sympathizer next door" — the newspaper issued a quasi-apology, expressing "regret" for "offending readers."
The paper's national editor Marc Lacey issued the following statement today:
"We regret the degree to which the piece offended so many readers. We recognize that people can disagree on how best to tell a disagreeable story. What we think is indisputable, though, is the need to shed more light, not less, on the most extreme corners of American life and the people who inhabit them. That's what the story, however imperfectly, tried to do. Our reporter and his editors agonized over the tone and content of the article… The point of the story was not to normalize anything but to describe the degree to which hate and extremism have become far more normal in American life than many of us want to think."
The controversial profile was that of Ohio resident Tony Hovater — a "Nazi sympathizer," as described by the Times themselves, and a white nationalist organizer.
In the paper's statement, Lacey went onto say that the paper in no-way was attempting to paint Hovater in a way that downplayed his racist views, but instead were attempting to show the commonality of racism in America today.
The Times' editor further defended the profile by suggesting the paper "described Mr. Hovater as a bigot, a Nazi sympathizer." Though, much of the disdain lobbed at the piece was based on the fact that — while the reporter may have described Hovater as a Nazi sympathizer — the article did not sufficiently question or criticize his views, and instead acted as free "PR," of sorts, for his racist ideas.
[image via screengrab]
Follow the author on Twitter (@calebecarma).
Have a tip we should know? tips@mediaite.com