After Rose Scandal, 60 Minutes Producer Accuses CBS of Turning 'Blind Eye' to Harassment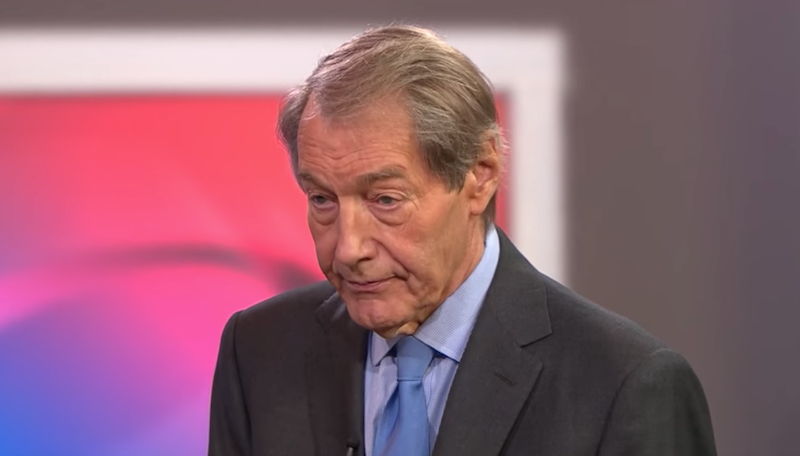 A producer for 60 Minutes filed a formal complaint last year with the Equal Employment Opportunity Commission accusing supervisors of sexual harassment — and is now saying parent network CBS enabled these indiscretions, according to an exclusive report by NY Daily News.
The unnamed employee's complaint is one of 19 filed with the EEOC last year against CBS, each describing some version of harassment or discrimination.
Does this ring any alarm bells? Yep. Good ole Charlie Rose, paragon of smugness and crusty paw-ness, was fired by CBS Tuesday over multiple reports that he had been sexually harassing and groping female colleagues.
"There's been a culture for a long time," the unnamed employee told NY Daily News. "They know. Everyone knows. They turn a blind eye when it comes to important men and their treatment of women in their 20s and early 30s."
CBS claims not one of the 19 EEOC complaints involves Rose, releasing a statement saying as much.
"We are not going to comment for this story, but as we have said, and has been reported in the Washington Post, CBS News did not receive any sexual harassment claims about Charlie Rose," they wrote.
To be fair, the details surrounding these complaints do not seem to involve the sinister septuagenarian, but it does seem that CBS fostered an atmosphere in which Rose and his ilk were allowed to gestate.
As of this writing, eight of the complaints are still open. The 60 Minutes producer has not settled her claim or identified Rose as the perpetrator.
[image via screenshot]
—
Follow Lawrence Bonk (@sidescrollers) on Twitter
Have a tip we should know? tips@mediaite.com